"The White Lotus" is Mike White's Triumph.
Mike White's marvelous, six-episode miniseries "The White Lotus" is still streaming on HBO. Like that great 1940s film noir "Double Indemnity", the series begins at the end. We are at a Hawaiian airport, where they put a body on a plane about to return to the mainland. We learn from Shane (Jake Lacy) that the death occurred at a luxury hotel called The White Lotus. The action then begins to unfold in flashbacks over a one-week period.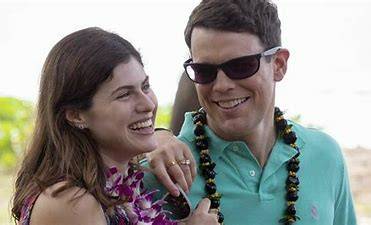 Shane, it turns out, is a one-percenter. The flashback begins as he and his fellow VIPs arrive by boat at a fabulous resort where the staff is waiting nervously on the shore. There are obvious echoes throughout of "Upstairs Downstairs" and "Downton Abbey". However, the emphasis here is firmly on the upstairs crowd. And what a crowd it is. The to-the-manor-born Shane is on his honeymoon with his journalist wife Rachel (Alexandra Daddario), and their whirlwind romance has just skyrocketed her into his social milieu. Not yet in the picture, but always just a phone call away is Shane's domineering mother, expertly played by Molly Shannon.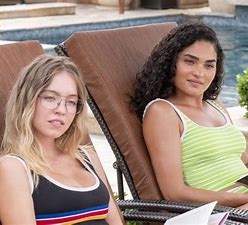 There's a family headed by hugely successful CEO Nicole (Connie Britton), her husband Mark (Steve Zahn), their cellphone-addicted son Quinn (Fred Hechinger), and their cynical and highly opinionated daughter Olivia (Sydney Sweeney), who has brought along her friend Paula (Brittany O'Grady) a beauty of undetermined ethnicity and background. Paula initially is Olivia's puppet, but she soon develops a mind of her own. With their superior attitude and snide comments, Olivia and Paula instantly become the series' Greek Chorus, the best friend duo from hell.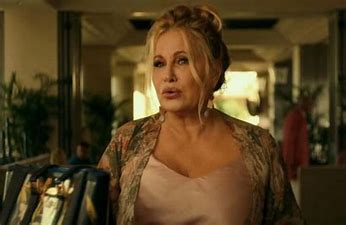 And then there is the wonderful Jennifer Coolidge doing something transcendent with her character. A lonely woman who has come to scatter her dead mother's ashes in paradise but can never quite find the right moment once she gets there. Exceptionally needy, she is at once a mess and world-wise, never more so than at the pool when she is hit on by a handsome gigolo.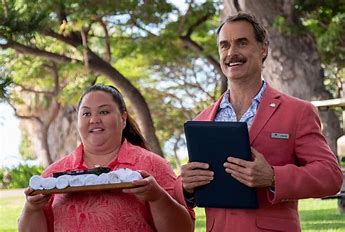 This exceedingly high-maintenance bunch is catered to by the hotel's long-suffering manager Armond and his overworked staff. A recovering alcoholic, who is always in danger of falling off the wagon, Murray Bartlett portrays him, and it's a testament to his marvelous performance that with each successive episode, Armond becomes more interesting and more sympathetic.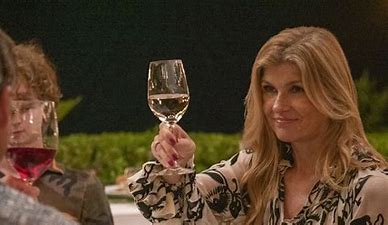 The film is sumptuously shot in a "Leave Her to Heaven" meets "South Pacific" Leon Shamroy palette, most of the series being filmed at The Four Seasons, Maui at Wailea. The tension is heightened by an inventive, if sometimes overwhelming, Polynesia meets Hitchcock score, courtesy of Cristobal Tapia de Veer. Armond's initial warning that the guests are "crazy" is, at first, heeded. However, as the week proceeds, we find several dysfunctional relationships building between the staff and their patrons.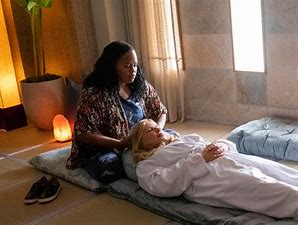 One of the most absorbing involves Belinda (Natasha Rothwell), the manager of the hotel's spa. By far the series' nicest character, against her better judgment, she becomes friendly with Coolidge's Tanya. Tanya offers to finance Belinda in a new business venture, but, like the proverbial elephant in the room, the power dynamic is always inching into their scenes together. We sense from the beginning that Tanya will eventually lose interest and move on to something and/or somebody else.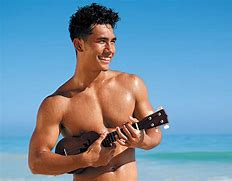 Not everything in the series is perfect. There is a plot twist in episode five involving Paula and Kai (Kekoa Kekumano, of whom, YOWSAH!), the native Hawaiian luau dancer, which seems forced and too easy.
The revelation of the dead body's identity comes as no surprise, but it is unveiled so cleverly that there is no disappointment, no letdown. Overall, essential viewing.
THE WHITE LOTUS IS AVAILABLE FOR STREAMING ON HBO MAX, Hulu and Apple TV+