1927 -1959
79 cinematographers are listed, from David Abel to Harry J. Wild.
($ Nominated for at least one Acadamy Award in Best Cinematography.)
(*/**/***/**** Winner of One/Two/Three/Four Oscar (s) for Best Cinematography.)
David Abel RKO | Mark Sandrich| Responsible with Production Designers Van Nest Polglase and Carroll Clark for the sumptuous art deco look of the Astaire- Rogers musicals | Top Hat| The Awful Truth | Never nominated by his peers.
John Alton* Worked mostly at MGM | Film Noir Specialist | Low-budget B movies | Oscar for spectacular use of color in An American in Paris.
Arthur Arling* Shared an Oscar for The Yearling | Doris Day in Love Me or Leave Me and Pillow Talk.
Joseph H. August$ Mostly worked at RKO |RIP before the release of his masterpiece Portrait of Jeannie, for which he received the first posthumous Oscar nomination in the Best Cinematography category. |Total of 3 posthumous nominations in this category | Others in 1969 (Harry Stradling for Hello Dolly) and 2002 (the only posthumous win for Conrad Hall).
Lucien Ballard$ Photographed his then-wife Merle Oberon in The Lodger | Invented The Obie to disguise facial scaring after Oberon was involved in a car accident |Sam Peckinpah's favorite cinematographer| Ride the High Country | The Wild Bunch.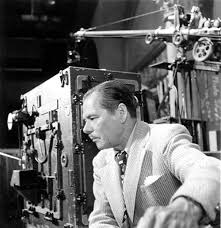 George Barnes* His sole Oscar was for Rebecca, Hitchcock's first Hollywood movie and Selznick's second Best Picture in a row after his triumph with GWTW | Rebecca is rated by many as the apogee of black and white filmmaking | Married seven times, including to actress Joan Blondel who he photographed in three of her Warner Bros movies| Reputation allowed him to freelance through most of his career| Between 1918 and the year of his death in 1953, at age 60, he photographed 142 documented motion pictures.
Joseph Biroc* It's a Wonderful Life ( With Joseph Walker) | Favorite of Director Robert Aldrich | Hush Hush Sweet Charlotte | Oscar| The Towering Inferno.
Ellwood Bredell Photographed The Killers at MGM |Never nominated by his peers.
Norbert Brodine$ His best work was at TCF | Henry Hathaway | Kiss of Death.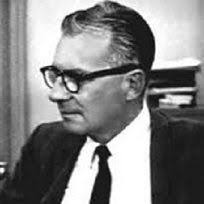 Robert Burks* Hitchcock's cinematographer from 1951 to 1963 | Strangers on a Train | Vertigo | North by Northwest |Oscar for To Catch a Thief.
Charles G. Clarke$ TCF| Carousel | The Man in the Gray Flannel Suit.
Wilfrid H. Cline$ Free-lance color specialist | Oscar-nominated for Alona of the South Seas | Technical assistant on numerous color films in the late thirties and early forties, including GWTW, but did not receive screen credit |Warner Bros. in the fifties | Doris Day | Calamity Jane |Television in the sixties | Seventy-seven episodes of "The Big Valley" from 1965 to 1969.
Stanley Cortez$ Orson Welles |The Magnificent Ambersons | Selznick|Since You Went Away.
Edward Cronjager$. Heaven Can Wait | Ernest Lubitch | TCF | Remains the youngest nominee at age 27.
Floyd Crosby* High Noon|Fred Zinnemann|Oscar for Tabu | Father of singer David Crosby | Remains the youngest winner at age 31.
William Daniels* MGM and then Universal | Garbo's favorite cinematographer |Favorite of Lubitsch |Ninotchka | The Shop Around the Corner | The Naked City.
Allen Davey$ Freelance Color Specialist. Special award by the Academy for Sweethearts.
Robert De Grasse$ RKO| Val Lewton| The Body Snatcher | Robert Wise | Claire Trevor|Born to Kill.
Arthur Edeson$ The man who photographed The Maltese Falcon and Casablanca|Spent most of his career at Warner Bros.
Daniel L. Fapp* Paramount in the late forties, then freelanced | Oscar for the original West Side Story (1961) |The Great Escape| John Sturges.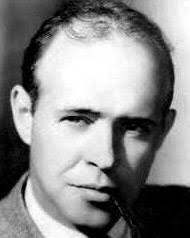 George Folsey$ Has the most nominations without winning (13) |His entire career was at MGM | Vincente Minnelli|Judy Garland |Meet Me in Saint Louis |The Clock | Nobody captured the essence of Judy Garland as he did | Although New York City is used as a third character in The Clock, the entire film was filmed on the MGM backlot.
Ellsworth Fredericks$ | Freelance cinematographer | From the mid-fifties to the late sixties |Invasion of the Body Snatchers (1956) |Sayonara | The Best Man.
Karl Freund* German cinematographer | MGM | Oscar | The Good Earth|Shot all of the I Love Lucy episodes and, in doing so, pioneered the multi-camera set-up for television | Transitioned to director| Mad Love.
Lee Garmes* The original cinematographer on GWTW|Fired by Selznick and replaced by Ernest Haller | Many of the scenes that Garmes shot, such as the railroad yard sequence, remain in the finished product| Freelanced |Hitchcock|The Paradine Case|Duel in the Sun | Marlene Dietrich | Joseph von Sternberg |Oscar| Shanghai Express |Nightmare Alley with Edmund Goulding.
Tony Gaudio* Mostly worked at Warner Bros | Captain Blood | Michael Curtiz |The Letter | William Wyler.
Bert Glennon$ Walter Wanger |John Ford |Stagecoach.
W. Howard Greene* Freelance Color Specialist | The Garden of Allah | A Star is Born (1937) | The Phantom of the Opera.
Loyal Griggs* Freelanced |George Steven's | Oscar | Shane | DeMille | The Ten Commandments.
Burnett Guffey** Mostly worked at Columbia | From Here to Eternity |Bonnie and Clyde.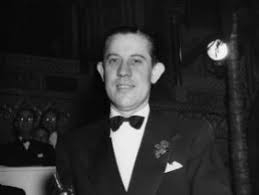 Ernest Haller* The photographer of GWTW replacing Lee Garmes |Mostly at Warner Bros | Bette Davis' favorite cinematographer | Whatever Happened to Baby Jane | Rebel Without a Cause
Russell Harlen$ Howard Hawks favorite cinematographer |Freelanced | Specialized in Westerns|Red River | Rio Bravo| Equally proficient in other genres| To Kill a Mockingbird| The Great Race.
Winton C. Hoch*** Favorite of John Ford | She Wore a Yellow Ribbon |The Quiet Man.
J. Roy Hunt RKO | Crossfire| Never nominated by his peers.
Syd Hickox Warner Bros from its inception until his retirement |Came into his own in the forties with three classics by Howard Hawks and one by Raoul Walsh | To Have and to Have Not | The Big Sleep | Dark Passage | White Heat| Never nominated by his peers.
James Wong Howe** Originally at Warner Bros |Then freelanced | The only Asian American of any note during Hollywood's heyday | An astonishing achievement |His work on the boxing movie Body and Soul liberated the camera in a pre-Steadicam world | The Rose Tattoo | Hud |Seconds |Martin Ritt | John Frankenheimer | His final movie was Funny Lady.
Harry Jackson$ Still photographer for Warner Bros |Cinematographer at MGM | Oscar Nomination for Mother Wore Tights (Color)| Most famous film was his last: The Bandwagon.
Ray June$ Mostly worked at MGM| Then freelanced | Stanley Donen | Funny Face | Audrey Hepburn.
Boris Kaufman* Kazan's favorite cinematographer| On the Waterfront in monochrome | Splendor in the Grass in color.
Milton Krasner* RKO to TCF |All About Eve | Mankiewicz | The arrangement of his ultra-stellar cast in " Eve" is the essence of mise-en-scene and has led to the publication of thousands of still photographs, most of which have entered our collective conscience.
Joseph LaShelle* Mostly worked at TCF| Gene Tierney and Clifton Webb in Laura | Otto Preminger | Billy Wilder | The Apartment.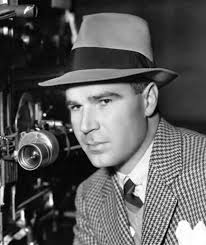 Charles Lang* Ties with Leon Shamroy for the most nominations 18 | Mostly at Paramount|Freelanced| Billy Wilder | Sabrina | Some Like it Hot |Bob and Carol and Ted and Alice | Mazursky.
Ernest Lazlo* Robert Aldrich| Kiss Me Deadly | The Big Knife | Stanley Kramer| Judgement at Nuremberg | Ship of Fools.
Sam Leavitt* Otto Preminger |Anatomy of a Murder| Stanley Kramer| The Defiant Ones | Oscar | Cukor | A Star is Born.
Lionel Lindon* Paramount |Leo McCarey | Freelanced | John Frankenheimer |The Manchurian Candidate | Oscar | Around the World in Eighty Days.
Peverell Marley$ Mostly at TCF |Allan Dwan | Suez | Married to Linda Darnell.
Oliver T. Marsh$ MGM | San Francisco | Nelson Eddie and Jeannette Macdonald | Brother of silent screen star Mae Marsh |Special Oscar for his color cinematography on Sweethearts.
Ted McCord$ Started at Warners in B&W | Johnny Belinda | The Treasure of the Sierra Madre| Freelance and Color | The Sound of Music.
Joe MacDonald$ Mostly worked at TCF| Niagara and Marilyn. Widescreen film noir in color.
Glenn MacWilliams$ Nominated for an Oscar for his work on Hitchcock's Lifeboat.
Rudolph Mate$ Carl Dreyer's cinematographer in Europe before immigrating to the United States. Started in Hollywood with Goldwyn, then RKO and Columbia | The Passion of Joan of Arc | Vampyr |Dodsworth | Wyler | Love Affair | McCarey| Foreign Correspondent|Hitchcock |Gilda |Vidor | Transitioned to Director | D.O.A.
William C. Mellor** Mostly at Paramount | Favorite of George Stevens | A Place in the Sun| Giant | Diary of Anne Frank| Preston Sturges |The Great McGinty.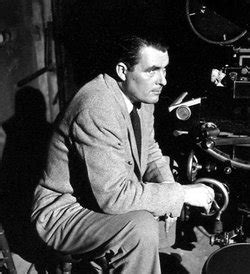 Russell Metty* Universal | Doris Day-Rock Hudson comedies |Ross Hunter |Welles | A Touch of Evil | Kubrick |Spartacus.
Arthur C. Miller*** Mostly worked at TCF | Often confused with the playwright whose career was beginning as his was ending | John Ford | How Green was My Valley.
Victor Milner* Paramount |Ernst Lubitch|Cecil B. DeMille | Anthony Mann | The Love Parade | Cleopatra (1934) | The Lady Eve | The Furies | Unfaithfully Yours (TCF).
Hal Mohr** is the only person to have won a competitive Academy Award without being nominated for it. In the years 1934 and 1935, only write-in candidates were permitted, a response to the controversy surrounding the snub of Bette Davis in "Of Human Bondage". However, although Davis did not win in 1934 (she came in third), the following year, cinematographer Hal Mohr became the only write-in winner in Academy history for his work on " A Midsummer Night's Dream". Mohr was allowed to keep his Oscar and won a second Oscar in 1943, having been nominated for "The Phantom of the Opera". Following Mohr's write-in win, the Academy changed the rules to never allow write-in candidates again!
Nicholas Musuraca$ Worked mostly at RKO |Master of Chiaroscuro |Film Noir | Horror| Out of the Past | Cat People | Val Lewton.
Ernest Palmer* Mostly worked at TCF | Rouben Mamoulian |Oscar | Blood and Sand.
Robert Planck$ Mostly worked at MGM | Little Women (1949) |Specialized in color.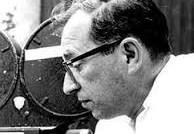 Franz Planer$ An immigrant whose arrival, like those before him – the European Jewish diaspora – enhanced the American Film Industry immeasurably |Mostly freelanced |Champion |Roman Holiday |The Big Country |The Nun's Story |Breakfast at Tiffany's | Wyler | Zinnemann |Robson | Edwards | An essential part of the Audrey Hepburn phenomenon |Responsible for capturing her unique persona in her Oscar-winning and two Oscar-nominated roles.
Sol Polito$ Mostly at Warner Bros |Color |Michael Curtiz | Adventures of Robin Hood.
Ray Rennahan* Freelance Color Specialist on GWTW|For Whom the Bell Tolls
Charles Rosher** The first cinematographer to win an Oscar, which he shared with Karl Struss | Sunrise | FW Murnau | Second Oscar for his color cinematography on The Yearling which he shared with Arthur Arling and Leonard Smith | Mary Pickford's favorite cinematographer, he shot all of the films in which she starred between 1918 and 1927.
Harold Rosson$ Mostly worked at MGM | Comfortable in both B&W and color| The Wizard of Oz | The Asphalt Jungle |Singing in the Rain |A special Academy Award in 1936 for his color cinematography (with color specialist W. Howard Greene) on "The Garden of Allah".
Joseph Ruttenberg**** In a tie with Leon Shamroy for the most Oscar wins at four | The King of MGM | The Great Waltz | Mrs. Miniver | Somebody Up There Likes Me| Gigi | A total of 10 nominations.
John F. Seitz$ Billy Wilder's great companion on the set| Nominated for Double Indemnity | The Lost Weekend | Sunset Boulevard | The most unlucky cinematographer when it came to not winning an Oscar|Long career dating back into the silent era| Mostly at Paramount| Preston Sturges.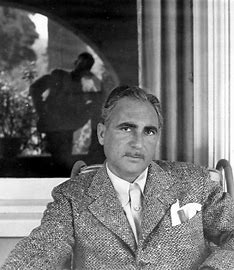 Leon Shamroy**** With four wins and 18 nominations, Shamroy is the most honored cinematographer in history | The King of TCF | Elizabeth Taylor in Cleopatra| Maureen O'Hara's blazing red hair in The Black Swan | The first color film noir with Gene Tierney in Leave Her to Heaven.
William V. Skall$ Freelance Color Specialist |Walter Wanger| Cecil B. DeMille| Reap the Wild Wind.
Leonard Smith* MGM | Shared the Oscar for The Yearling.
Harry Stradling** MGM | Warner Bros | Comfortable in both B&W and color | The Picture of Dorian Grey | A Streetcar Named Desire | My Fair Lady | His final Oscar nomination was a posthumous one for 1969s " Hello Dolly".
Karl Struss** First winner in the Best Cinematography category with Charles Rosher | Sunrise | FW Murnau| Won second Oscar for Dr. Jekyll and Mr. Hyde |Rouben Mamoulian.
Robert Surtees*** Mostly worked at MGM The Bad and the Beautiful | Ben Hur |The Graduate| Father of cinematographer Bruce Surtees.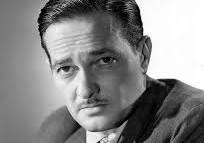 Gregg Toland* (AND FEATURED IMAGE). Generally thought of as Hollywood's greatest cinematographer because of his work with John Ford, Orson Welles, and William Wyler – both in Hollywood and during WWII. Under contract to Samuel Goldwyn, he achieved some of his greatest work at RKO with Orson Welles, who gave him the closing screen credit on Citizen Kane and TCF, where he photographed John Ford's The Grapes of Wrath. Won his only Oscar for William Wyler's Wuthering Heights (Goldwyn) and then worked magic with his deep-focus cinematography on Wyler's masterpiece The Best Years of Our Lives (Goldwyn). RIP at age 44, in 1948, of a heart attack.
Ted Tetzlaff$ Cinematographer at RKO|Hitchcock | Notorious |Transitioned to Director| The Window.
Leo Tover$ Mostly worked at Paramount | Wyler | The Heiress.
Joseph Valentine* Mostly worked at Universal | Hitchcock | Shadow of a Doubt |Oscar |Joan of Arc (1948).
Paul Vogel* Oscar |William Wellman |Battleground | Robert Montgomery| The Lady in the Lake – almost the entire movie is shot from the POV of the central character Phillip Marlowe.
Sidney Wagner$ Worked mostly at MGM | The Postman Always Rings Twice | Tay Garnett.
Joseph Walker$ Mostly worked at Columbia Pictures | Frank Capra |It's a Wonderful Life.
Harry J. Wild$ RKO|Film Noir | Murder My Sweet | TCF | Gentlemen Prefer Blonds.