Douglas Slocombe's long and fruitful career can be divided into four stages.
Stage 1: The Master of Ealing
Dead of Night.
The cinematographer at Ealing studios where he worked with all five of the great Ealing directors on several classic movies and most of the Ealing comedies. One of his first was the still very frightening anthology horror "Dead of Night" (1945) and its climactic Alberto Cavalcanti-directed "Ventriloquist Dummy".
The Lavender Hill Mob
Charles Crichton's "Hue and Cry", "The Titfield Thunderbolt" and Ealing's most successful film and only Oscar winner "The Lavender Hill Mob" (for T. E. B. Clarke's Original Screenplay).
Kind Hearts and Coronets
Robert Hamer's greatest film KH&C is Slocombe's masterpiece from the Ealing era.
The Man in the White Suit
He also shot Alexander Mackendrick's "The Man in the White Suit" and "Mandy" and Basil Dearden's "The Captive Heart" and "Saraband for Dead Lovers".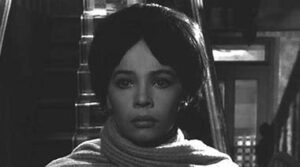 Stage 2: The Great British Cinematographer of the sixties.
His stunning black and white cinematography on Bryan Forbes' kitchen sink drama "The L-Shaped Room" with Leslie Caron and Joseph Losey's "The Servant", with Dirk Bogart and James Fox, both from1963, marks one of the high points of British cinema.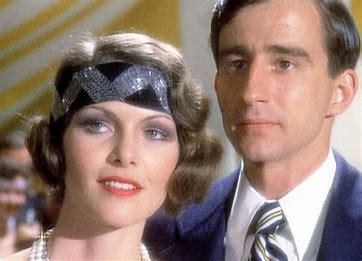 Stage 3: Cinematographer on the world stage.
Starting with his first Oscar nomination at the age of sixty for George Cukor's "Travels with My Aunt", in 1972, he moved to the world stage. During this period, his color cinematography on Jack Clayton's underrated 1974 version of "The Great Gatsby" and Fred Zinnemann's "Julia" (second Oscar nomination) are justly praised. Although the latter, which we now know was fabricated by it's author Lillian Hellman, has fallen out of favor, there is no denying the power of Slocombe's autumnal and wintry mise-en-scene.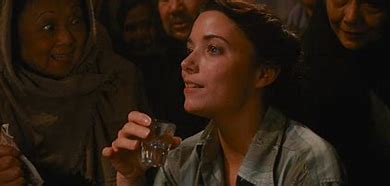 Stage 4: Indiana Jones
Finally, there are the Indiana Jones movies, spanning the eighties from 1981 to 1989. His work on "Raiders of the Lost Ark" (third Oscar nomination), Spielberg's greatest movie, is superlative and alone, would grant him a place in the hall of the cinema's great cinematographers.
Year
My
Rating
Film
Director
Awards for Douglas Slocombe and other notable facts.
Studio
1945
A
Dead of Night* **
Charles Crichton Alberto Cavalcanti Basil Dearden and Robert Hamer
Ealing Studios
1946
C+
The Captive Heart
Basil Dearden
Ealing Studios
1947
B
Hue and Cry
Charles Crichton
Ealing Studios
1948
C+
Saraband for Dead Lovers
Basil Dearden
The first Ealing film to be shot in color.
Ealing Studios
1949
A+
Kind Hearts and Coronets*
Robert Hamer
Ealing Studios
1951
A
The Man in the White Suit*
Alexander Mackendrick
Ealing Studios
1952
A
The Lavender Hill Mob*
Charles Crichton
Ealing Studios
1952
B
Mandy
Alexander Mackendrick
Ealing Studios
1953
B
The Titfied Thunderbolt
Charles Crichton
Ealing Studios
1961
C+
The Young Ones
Sidney J.Furie
Paramount Pictures
1962
B-
Freud*
John Huston
Universal-International
1963
A-
The L-Shaped Room*
Bryan Forbes
British Lion Films
1963
A
The Servant*
Joseph Losey
BAFTA Win
BSC*** Win
Landau Releasing
1965
D+
Guns at Batasi
John Guillermin
BAFTA Nominee
20th Century Fox
1967
C-
The Blue Max
John Guillermin
BAFTA Nominee
20th Century Fox
1967
C
The Fearless Vampire Killers
Roman Polanski
Metro-Goldwyn-Mayer
1968
C
The Lion in Winter
Anthony Harvey
BAFTA Nominee
BSC Nominee
AVCO Embassy Pictures
1969
B
The Italian Job
Peter Collinson
Paramount Pictures
1970
C
The Music Lovers
Ken Russell
United Artists
1971
F
Murphy's War
Peter Yates
Paramount Pictures
1972
C
Travels with My Aunt (First Oscar Nomination)
George Cukor
BAFTA Nominee
Oscar Nominee
Metro-Goldwyn-Mayer
1973
C
Jesus Christ Superstar
Norman Jewison
BAFTA Nominee
BSC WIN
Universal Pictures
1974
B-
The Great Gatsby*
Jack Clayton
BAFTA Win
BSC Win
Paramount Pictures
1975
C
Rollerball*
Norman Jewison
BAFTA Nominee
United Artists
1975
C
Hedda
Trevor Nunn
Bowden Productions Limited
1977
B
Julia* (Second Oscar Nomination)
Fred Zinnemann
BAFTA Win
BSC Win
Oscar nominated
LAFCA Win
20th Century Fox
1981
A+
Raiders of the Lost Ark* (Third Oscar Nomination)
Steven Spielberg
BAFTA Nominee
Oscar Nominee
Slocombe had shot several scenes in "Close Encounters" uncredited.
Paramount Pictures
1984
C+
Indiana Jones and the Temple of Doom
Steven Spielberg
BAFTA Nominee
BSC
Nominee
Paramount Pictures
1989
B-
Indiana Jones and the Last Crusade
Steven Spielberg
Paramount Pictures
*Slocombe's cinematography singled out for special praise.

** An anthology horror film composed of individual segments: "The Hearse Driver" (Dearden), "The Christmas Party" (Cavalcanti), "The Haunted Mirror" (Hamer), "The Golfer's Story" (Crichton) and the "Ventriloquist's Dummy" (Cavalcanti). The overarching story at the farmhouse was also directed by Dearden. ***British Society of Cinematographers
https://thebrownees.net/1949-kind-hearts-and-coronets-30s-40s/
https://thebrownees.net/1963-the-l-shaped-room/
https://thebrownees.net/1963-the-servant/