This post was written to coincide with a series of TCF classic film noirs from the forties and fifties shown on the Criterion Collection.
I Shall Never Forget the Weekend Laura Died.
Fox is not as high on the totem pole as Warner Bros., Paramount, and RKO when it comes to Film Noir – a term coined by French film critic Nino Frank in 1946. However, it does have one classic; Otto Preminger's "Laura" with Clifton Webb's immortal Waldo Lydecker and his immortal line: "It's lavish, but I call it home". In addition, there is David Raksin's haunting score and Joseph LaShelle's Oscar-winning cinematography which won over John Seitz's landmark work on Billy Wilder's "Double Indemnity". And the arrival of Gene Tierney, one of Hollywood's greatest stars.
Fade-In Narration by Clifton Webb
"I shall never forget the weekend Laura died. A silver sun burned through the sky like a huge magnifying glass. It was the hottest Sunday in my recollection. I felt as if I were the only human being left in New York. For with Laura's horrible death, I was alone. I, Waldo Lydecker, was the only one who really knew her. And I had just begun to write Laura's story when – another of those detectives came to see me. I had him wait. I could watch him through the half-open door. I noted that his attention was fixed on my clock. There was only one other in existence, and that was in Laura's apartment in the very room where she was murdered"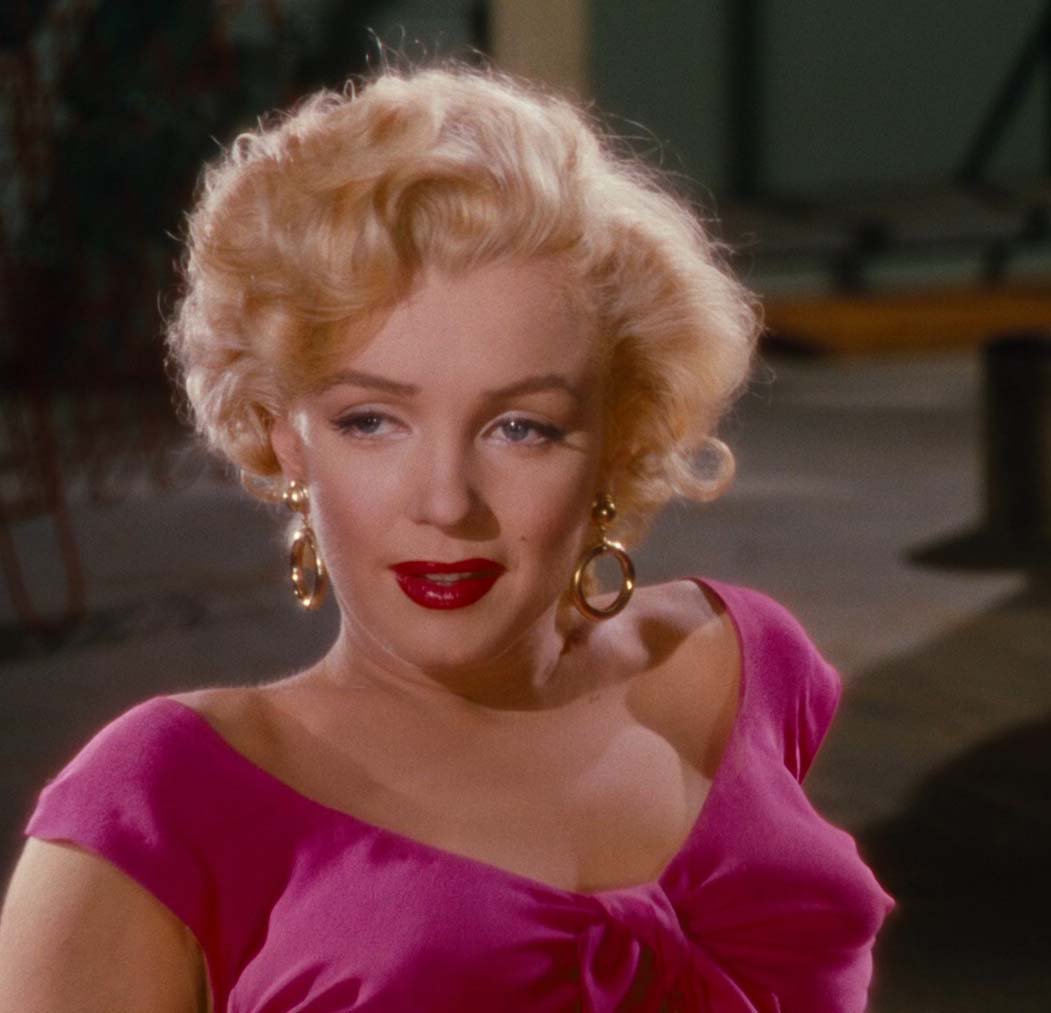 Marilyn's Buildup to Superstardom.
Joining "Laura" at the alter is Edmund Goulding's superb "Nightmare Alley" (please skip the dreadful remake) with an excellent Tyrone Power and remarkable cinematography by Lee Garmes. Next, there is Henry Hathaway's marvelous "Niagara" with Marilyn Monroe, perfect as Joseph Cotten's unfaithful wife. This marked her first significant role at Fox after four years in the wilderness. The buildup to superstardom started here. Kudos also to Fox's second-in-command cinematographer Joe MacDonald who is responsible for the magnificent widescreen technicolor. It was not often that he got out from under Leon Shamroy's shadow,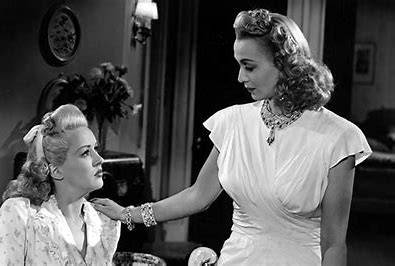 Betty Grable and Carole Landis.
Opening the series is one of the great noirs, "I Wake Up Screaming", with Betty Grable. This is one of her few non-singing, non-dancing roles – taking over from Alice Faye. It's the best film directed by H. Bruce Humberstone, who churned out many second-tier but highly profitable movies during his Fox tenure. Carole Landis committed suicide in 1948 after Rex Harrison refused to leave his wife for her.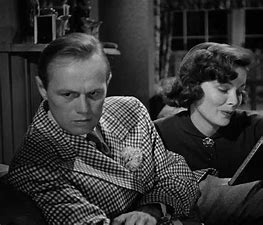 Noir in London
Of note is Jules Dassin's "Night and the City", his first movie after leaving the US having been blacklisted by the HUAC. Richard Widmark has one of his best roles as Harry Fabian, an American hustler on the make in London, which sticks out like a sore thumb in this highly expressionistic noir.
Widmark and Tierney: Four Each
The other must-sees are Elia Kazan's excellent "Panic in the Streets" again with Widmark. Like Tierney, he has four movies in the lineup. Stepping out of his usual psychopath role, Widmark plays a health official who only has one to two days to prevent the spread of the pneumonic plague (please see my post on Kazan). Samuel Fuller's "Pickup on South Street" and Mankiewicz's "No Way Out" (please see my post on J.L.M.) are also well worth seeing.
And Four Are Just Meh!
The other four movies ("Hangover Square", "Somewhere in the Night", "Where the Sidewalk Ends," and "Black Widow") are of lesser caliber and do not deserve to be on this list.
So welcome to the world of the femme fatale, multiple flashbacks (sometimes flashbacks-within-flashbacks), chiaroscuro cinematography, voiceover narration, and, of course, the cynical private detective. Enjoy!
Year
My
Rating
Title

b&w


or
color
Director
Cinematographer
Composer
1941
B+
I Wake Up Screaming

b&w

H. Bruce Humberstone
Edward Cronjager
Cyril J.Mockridge
1944
A+
Laura

b&w

Otto Preminger
Joseph LaShelle
David Raksin
1945
C
Hangover Square

b&w

John Brahm
Joseph LaShelle
Bernard Herrmann
1946
D+
Somewhere in the Night

b&w

Joseph Mankiewicz
Norbert Brodine
David Buttolph
1947
A
Nightmare Alley

b&w

Edmund Goulding
Lee Garmes
Cyril J.Mockridge
1950
B
Night and the City

b&w

Jules Dassin
Max Greene*
Franz Waxman
1950
B+
No Way Out

b&w

Joseph Mankiewicz
Milton Krasner
Alfred Newman
1950
B+
Panic in the Streets

b&w

Elia Kazan
Joseph MacDonald
Alfred Newman
1951
C+
Where the Sidewalk Ends

b&w

Otto Preminger
Joseph LaShelle
Cyril J.Mockridge
1953
A–
Niagara
Color
Henry Hathaway
Joseph MacDonald
Sol Kaplan
1953
B-
Pickup on South Street
b&w
Samuel Fuller
Joseph MacDonald
Leigh Harline
1954
D
Black Widow
Color
Nunnally Johnson
Charles G. Clarke
Leigh Harline
*né Mutz Greenbaum
https://thebrownees.net/1944-laura-30s-40s
https://thebrownees.net/1953-niagara/
https://thebrownees.net/my-50-all-time-favorite-original-movie-scores/