Kristin Stewart Excels as Princess Diana in "Spencer"
Perfectly Satisfying One of the Pablo Larrain Criteria for Female Celebrity Biopics.
OSACR NOMINATION FOR BEST ACTRESS OF 2021: KRISTIN STEWART
Such is the genius of Chilean director Pablo Larrain, who directed a truly chilling movie about living under the Pinochet dictatorship ("Tony Manero" in 2008), that he has created two almost perfect movies focusing on famous women held captive and, in the case of Diana, destroyed by the authorities.
Have them play a beautiful celebrity (first Jackie Kennedy, now Princess Diana) during of brief period of tremendous change and terrible heartbreak.
Take a gorgeous actress (first Natalie Portman in "Jackie", now Kristin Stewart in "Spencer") who radiates star quality.
Use these events (the days surrounding the assassination of JFK and the Christmas of 1991, set in the cold forbidding castle in Sandringham, when Diana knew that her marriage to Prince Charles was over) to humanize the character all the while blurring the lines between celebrity and star.
Align yourself with a gifted film composer (first Mica Levi, now Jonny Greenwood) who works their score around your leading lady's triumphant performance.
Have your celebrity/character/star experience this unhappiness and misery in almost complete isolation while dealing with an unsympathetic higher power with only one female attendant to briefly confide in (first Greta Gerwig, now Sally Hawkins) and thus relieve the tension for the character and audience.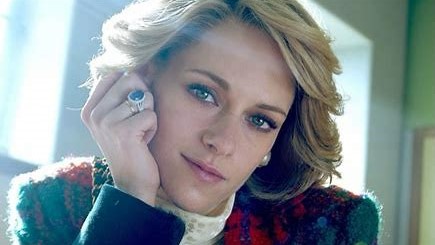 Stewart is simply amazing in the role, channeling all that star power into a Diana, you feel you know instantly. Some may call her performance "mannered" but, like Portman as Jackie, which is precisely what makes it work so perfectly. There are many moments of pure gold, but it is her scenes with William (Jack Nielsen) and Harry (Freddie Spry) that are the most extraordinary and beautiful. Then there is Greenwood's score, one of the best written, moving from orchestra to jazz, as it interweaves with and compliments Stewart's performance. Like a violin to a cello. I wept.
NOW STREAMING ON AMAZON PRIME VIDEO, APPLE TV+, AND HULU.