Pauline Kael, the greatest movie critic of her generation.
Pauline Kael, the greatest movie critic of her generation, was lucky enough to come of age (in her late forties) exactly as "the new Hollywood" of the late sixties was born. This era of gloriously free and experimental filmmaking is considered to have lasted a good 13 years. From the twin release of Arthur Penn's "Bonnie and Clyde" and Mike Nichols "The Graduate" in 1967, to the twin catastrophes of Michael Cimino's "Heaven's Gate" and Francis Ford Coppola's "One from the Heart" in late 1980 and early 1982, respectively.
The power dynamic shifted back to the studios.
Like the mid-1920s and the formation of the Hollywood studios, the early 1980s also signaled the end of the all-powerful director and the reinstatement of the studio and producer as the powerful force in Hollywood. Pauline's career followed a similar arc, although her New Yorker pieces were widely read until she retired in 1991 because of progressive Parkinson's disease.
Pauline's reviews were essential reading.
For any dedicated moviegoer, and certainly any budding film critic who came of age during that period, Pauline's reviews were essential reading. If you missed even one you felt culturally malnourished. And, like all great film critics, it didn't matter whether you agreed with her opinion – with me it was always about 50/50 – it was the way she wrote and the points she raised that mattered. Her review of "Blue Velvet" is one the great pieces from her later years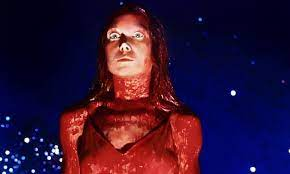 De Palma and Lean.
If she had a weak point, it was favoritism (someone like Brian De Palma got off way too easy on several occasions) Also the reverse – poor David Lean retired for 14 years after her excoriating, hilarious, and, in my opinion, perfectly accurate reviews of "Dr. Zhivago" from 1965 and "Ryan's Daughter" from 1970.
Pauline Kael and Queer Cinema
Pauline also had an interesting relationship with queer cinema and the queer lifestyle. Her husband was bisexual and on their first visit to NYC from the West Coast, he ended up dumping her and going off to live with the classical music's most famous gay couple Gian-Carlo Menotti ("Amahl and the Night Visitors") and Samuel Barber ("Adagio for Strings"). That must have stung. Starting with her reviews in the early sixties, Pauline would often refer to a friend, sometimes a real friend, sometimes invented, that she had bought along to the screening to use as a sounding board. Many of these "friends" were straight. However, the majority were queer.
Was it Really What She Said?
Recently (2018), director Rob Garver released a documentary titled "What She Said: The Art of Pauline Kael". The movie is made with love and, at least for this viewer, contains only one major surprise. Of course, we have the usual talking heads saying what we have known about Pauline for decades. However, the appearance of one talking head got to me. That was director Ridley Scott giving his opinion on Pauline's review of his classic movie "Blade Runner".
"Blade Runner". "It has its place in movie history".
Now, I am a huge "Blade Runner" fan – just the ORIGINAL cut, thank you – and I must have seen it at least five times, when it was released, in the summer of 1982. I also reveled in Pauline's positive review. It was a gorgeous review, incisive and supremely descriptive – you could almost taste the acid rain falling on a dystopian 2019 Los Angeles. "It has its place in movie history", she said. The New Yorker's perfect title for her review was "Baby the Rain Must Fall". It, therefore, came as quite a shock to hear that Mr. Scott perceived Pauline's piece as a negative review that took a David Lean-like toll on his work ethic. Did we read the same piece of movie criticism?
This is an incisive and respectful review.
Of all the major critics at the time, Pauline wrote the most incisive and respectful response. Remember, in the summer of 1982, most critics looked at "Blade Runner" with a mixture of condescension and contempt. They were too busy writing encomiums on Spielberg's now-dated "ET". On Siskel and Ebert, Mr. Roger held the movie in such disdain that he kept referring, on and on, to the replicONS. For any "Blade Runner" fan, it is painful to watch.
Was it really what she said?
Did the filmmakers read what Pauline said in this case? The irony speaks for itself. 15 years after she turned the film world and the critical establishment upside down with her review of "Bonnie and Clyde", in the summer of 1982, she was still ahead of the Zeitgeist.
WHAT SHE SAID: THE ART OF PAULINE KAEL IS AVAILABLE FOR STREAMING ON APPLE TV+
BLADE RUNNER 1982 (the version that was released in the summer of 1982 and the only version that I will watch) is available for streaming on Amazon Prime Video.
BLADE RUNNER: FINAL CUT (Ridley Scott's final cut) is available on Amazon Prime and Apple TV.