It's fun. The great German actor Franz Rogowski positively spins (like a record) through director Ira Sachs's new movie "Passages." Set in Paris, he plays a Fassbinder-esque director (but with a much better body) who leaves his wish-washy husband (Ben Whishaw) for a stunningly bedecked Adèle Exarchopoulos and then, having made her pregnant, decides he wants to come back home.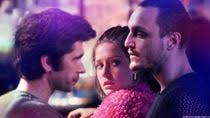 The film is loaded with sex, and, for once, the homo encounters easily outshine the heterosexual ones. Rogowski grunts and squeals through all of them, and the second homo tryst, when Whishaw plows him really hard, is probably the sexiest and most graphic gay moment ever captured in a mainstream film.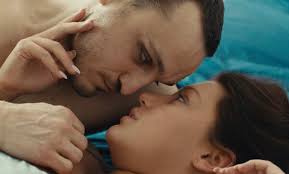 With Rogowski in mind, Sachs wrote the script with several sequences of Franz furiously riding a bicycle that give off a dizzy magic reminiscent of the French Nouvelle Vague.
It's this Gallic charm, combined with great homo sex, that makes "Passages" a bone fide art house smash.
NOW SHOWING AT A SELECT MOVIE THEATRE NEAR YOU.