"Everything Everywhere All at Once" is a queer film, a domestic drama, and a '"Matrix"-inspired take on the theory that we live in just one of the millions of possible parallel universes. Each universe contains a different version of ourselves, and each is based on the innumerable decisions that we have made since we first developed an understanding that those decisions have consequences.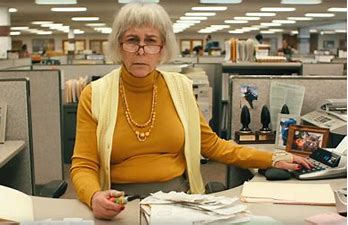 Jamie Lee Curtis
Michelle Yeoh is Evelyn Wang, a Chinese American woman who runs a struggling laundromat with her husband, Waymond (Ke Huy Quan). The IRS, because of Evelyn's incorrect filing of their taxes, is auditing them. The auditor, Deirdre, is played by a deliciously frumpy Jamie Lee Curtis who has a reputation for hanging on to her victims like a pit bull until she acquires her pound of flesh. But Evelyn's world is filled with multiple sadness. Waymond wants to divorce her, Gong Gong (Cantonese: "grandfather"), has just arrived from China; and Evelyn's daughter Joy (Stephanie Hsu) has been trying to get Evelyn to accept her girlfriend, Becky (Tallie Medel)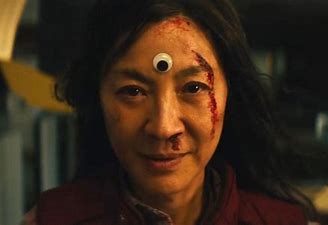 Michelle Yeoh
Of all the Evelyns, in all the parallel universes, our "Laundromat Evelyn" has made the worst decisions in life. Forced by Waymond to leave China, she left a promising career as a dancer. So, when the parallel universes start to collide, thanks to the machinations of daughter Joy's parallel evil twin Jobi Tupaki, our Evelyn is chosen to save our universe from obliteration. The reasoning is a bit convoluted, but it goes something like this: Evelyn's mind is so devoid of ideas that she has the most significant potential for growth and, thus, the most excellent prospect of transforming into a superhero.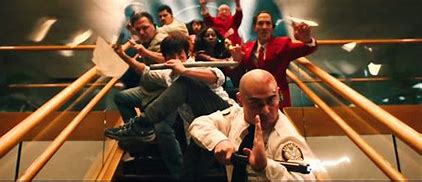 Daniels
Remember how good Yeoh was in "Crouching Tiger, Hidden Dragon"? This is a similar tongue-in-cheek, highly physical, yet surprisingly touching performance. Directed by the film-making duo Daniel Kwan and Daniel Scheinert (collectively known as "Daniels"), whose only previous offering was the notorious "farting corpse" movie "Swiss Army Man" with Paul Dano and Daniel Radcliffe, they have weaved into their hyperactive plot such influences as authors Kurt Vonnegut and Douglas Adams in addition to the work of directors Ang Lee and Zhang Yimou. That you can see and appreciate the dense forest of a movie, in addition to each individual tree, is a testament to both their talent and imagination. The fact that they can direct and choreograph a mean fight sequence doesn't hurt, either. Cheers!
WINNER OF SEVEN OSCARS INCLUDING BEST PICTURE, BEST DIRECTOR, BEST ACTRESS, BEST SUPPORTING ACTOR, BEST SUPPORTING ACTRESS, BEST ORIGINAL SCREENPLAY, AND BEST EDITING.
NOW STREAMING ON AMAZON PRIME VIDEO AND APPLE TV+