David Dobkin's film is very enjoyable, even for those who have never heard of Eurovision.
David Dobkin's "Eurovision Song Contest: The Story of Fire Saga" is an affectionate homage to that old warhorse of music competitions the Eurovision Song Contest. It is based on a screenplay by Will Ferrell and Andrew Steele with Ferrell co-producing playing the male lead and "singing" the closing number, "Husavik – My Hometown", with Rachel McAdams.
Eurovision: A History.
The first Eurovision Song Contest, held in Lugano, Italy, in 1956, was distinctly Western European. There were seven entries: Belgium, Netherlands, Luxembourg, France, Germany, Italy, and the winner (in French), Switzerland.
Gigliola Cinquetti.
After sixteen-year-old Gigliola Cinquetti won the 1964 contest for Italy with the haunting "Non ho l'eta (par amarti)" there was quite a jump in entries for the 1965 soiree. This included my home country, Ireland.
Sandy Shaw
It took 10 years, from the first Eurovision, for a song with English lyrics (appropriately from the United Kingdom) to win. In 1967, Sandy Shaw (who always sang barefoot – a minor sensation), took home the honors with "Puppet on a String".
English displaces French as the lingua franca.
Mirroring history in general, it wasn't long before English displaced French as the show's lingua franca. Beginning in the seventies, countries outside of Europe were allowed to compete, starting with Israel in 1973, Cyprus and Morocco (just once) in 1980, Armenia in 2006, and Australia in 2015. Things also became more political, resulting in block voting and intense rivalry in the Caucuses region, Russia, Turkey, Israel, countries from the former Eastern Bloc, and the new states formed from the collapse of the former Yugoslavia. This left the original seven, and Western Europe in general, with a waning influence.
Iceland makes its Eurovision debut in 1986.
Iceland has participated in the Eurovision 32 times since its debut in 1986 and it has never won (although it came in second in 1999 and 2009). I would posit that it was this 32:0 statistic that prompted Dobkin, Ferrell, and Steel (Ferrell is a big Eurovision fan) to make their protagonists, Lars Erickssong (played by Ferrell) and Sigrit Ericksdottir (played by Rachel McAdams), Icelandic. Best friends since childhood, with an undercurrent of something more, make up the group Fire Saga. Despite only playing a few bars in their hometown, they represent Iceland at the Eurovision Song Contest.
A Parody of Its Former Self.
The filmmakers seem to have realized that, over the years, Eurovision has become a parody of its former self. So, how do you parody something that is already a parody? You don't. Ferrell and company have taken the opposite track playing the contest straight and treating both the songs and the singers respectfully. And it works. Eurovision could not have hoped for a more fitting tribute.
Bad Timing.
Unfortunately, the movie's timing could not have been worse. Set to be released to coincide with the 2020 Eurovision, the emergence of COVID saw the competition canceled and movie theaters closed.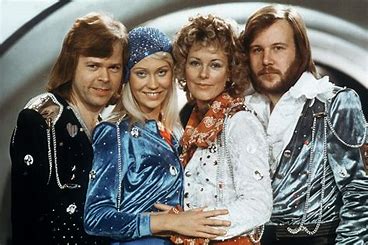 Eurovision is Unknown in America.
Then, there is the fact that, in the US, Eurovision is an unknown entity with only Eurovision aficionados knowing that Spain's Mocedades ("Young People") with "Eres Tu" (runner-up in '73) and Sweden's Abba with "Waterloo" (winners in '74) both made Billboard's 1974 top 10, peaking at numbers 9 and 6, respectively.
Also, the old perennials "Volare" and "Love is Blue" ("L'Amour Est Blue") are both Eurovision non-winners from1958 (Italy, final position third) and 1967 (Luxembourg, final position fourth), respectively.
Oscar for Best Original Song
As for the Best Original Song Oscar, during Hollywood's heyday, the winner was usually a classic song from a bad movie: Something like "Over the Rainbow" winning from "The Wizard of Oz" (a classic song from a classic movie) was decidedly the exception. A much more typical scenario was, say, Mona Lisa (some would call it a classic) winning from Captain Cary, USA (some would not call it a classic).
Saturday Night Fever.
As pop and rock replaced easy listening, jazz, and blues, the standard of the Best Original Song category began to slide. I like to remind myself, that, in early 1978 – for the Best Original Song of 1977 – the Music Branch of the Academy failed to nominate even a single song from the "Saturday Night Fever" Soundtrack That year's winner was the best forgotten "You Light Up My Life"!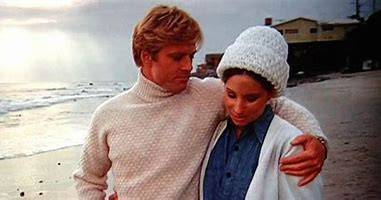 The Way We Were.
The last genuinely great Best Song winner was probably "The Way We Were" (Hamlisch and the Bergmans). Over the last two decades I think three of the Best Song winners are worthy of the title: Lose Yourself (Eminem) from 8 Mile (2002), Skyfall (Adele) from Skyfall (2012), and Shallow (Lady Gaga) from A Star is Born in 2018.
"Husavik – My Hometown": Conclusion
Husavik is, I think, in this category. While the other numbers in "Eurovision Song Contest" capture, with tongue-in-cheek elan, the inimitable trashy Eurovision sound, Husavik stands apart with its soaring melody and heartfelt lyrics. Any song with the immortal line "where the whales can live 'cause they're gentle people" gets my vote. Kudos to the songwriters, composer Atli Orvarsson and lyricists Savan Kotecha, Richard Goransson, and Fat Max Gsus. Kudos also to the gorgeous production by Gsus and the stunning vocal by Molly Sanden who sings as if her life depended on it. And of course, a fantastic lip-synch by Rachel.
NOW STREAMING ON NETFLIX