Frances O'Connor is a charming but minor actress. Based on her directorial debut, "Emily," she is also a minor director and a terrible writer. She fabricates history and condescends massively to her audience.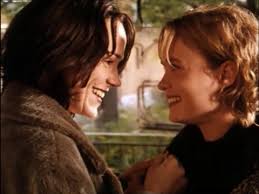 I remember the first time I saw O'Connor on the screen. It was in "Love and Other Catastrophes." She was as cute as a button, playing a college student who was always running hither and thither, trying to get her courses in order. She and her costar Radha Mitchell made the most delightful lesbian couple – ever! I remember putting her name in my Diary. I wasn't the only one. Hollywood beckoned, and both actresses were summoned to the West Coast, where their career arcs had remarkably similar trajectories.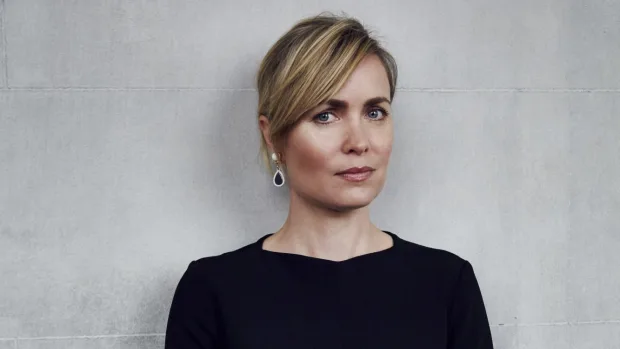 Mitchell got to be Ally Sheedy's young lover in "High Art," played opposite Colin Farrell in "Phone Booth," did an exciting movie with director Marc Foster called "Everything Put Together," and played Johnny Depp's wife in Foster's "Finding Neverland." Her career peaked in 2004 with "Neverland" and Woody Allen's "Melinda and Melinda" in which she replaced a beleaguered and uninsurable Winona Ryder.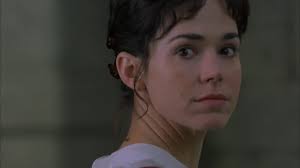 Meanwhile, O'Connor did her best acting with director Patricia Rozema's very satisfying adaptation of Jane Austin's "Mansfield Park" (1999), in which she starred opposite Alessandro Nivola and Harold Pinter and another outstanding performance in a BBC production of "Madame Bovary" (2000). She peaked her career in Spielberg's "A.I. Artificial Intelligence" (2001), doing a credible job as Haley Joel Osment's mom. Unfortunately, this promising start was followed by the disastrous adaptation of "The Importance of Being Ernest" in 2002.
By 2005 both actresses were finished in Hollywood, and it was back to Australia. A sad ending for our delightful couple. Not that either of them has stopped working. O'Connor's work as Rose Selfridge in the TV series "Mr. Selfridge" (2013-2014) is another high point in her career.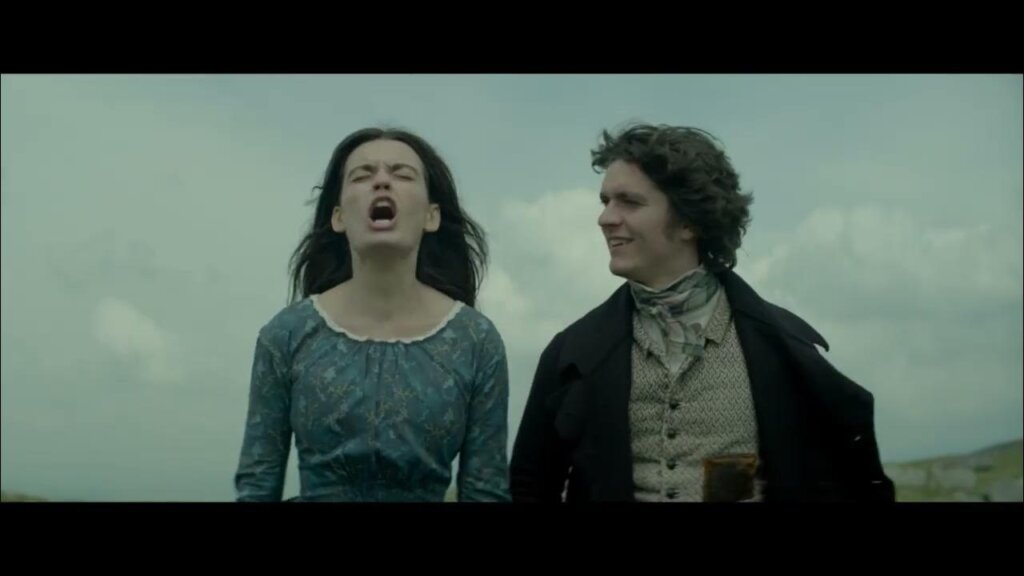 But now, with "Emily," O'Connor has turned writer/director, and the result (despite some complimentary reviews) is NOT a pretty picture. Of course, this is not just any feature debut. This movie wants to get inside the mind and the soul of Emily Bronte, the strangest and most enigmatic of the Bronte sisters, whose 1840s novels, set mainly in the Yorkshire moors, changed literary history.
Despite the occasional biography, Emily Bronte remains an enigma, and O'Connor, citing no Sources, takes too many liberties. The result is hugely disappointing on numerous levels: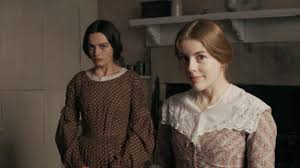 First, she works backward from Emily's only lasting creation, "Wuthering Heights" (and a few extant poems) – both in the book and William Wyler's 1939 version of the novel's first half. As a result, we get more Merle Oberon's Cathy than anything resembling a natural person.
Emma Mackey, the gifted actress she is, never delivers a living, breathing Emily – Ida Lupino is far superior in Curtis Bernhard's Warner Bros chestnut "Devotion." Mackey's performance is like a series of acting auditions – laughing, crying, twirling in the rain, wrapping herself in sheets, assuming the spirit of her mother when she dons the family's theatrical facemask, speaking French as the Brontes did but instead of giving her sister Charlotte a nudge her Gallic outburst seems more like an affectation.
O'Connor drenches the moors with rain – I don't think I have ever heard so many thunderclaps in one movie – to the point of parody, and she encourages Abel Korzeniowski to write an obscenely overwrought score. So overwrought that during many of the scenes, you cannot hear what the actors are saying.
But her greatest failure is not trusting herself to deliver the goods as they were, and she plays with history to her detriment. So much so that I was tempted to get up and leave as one piece of history was fiddled with or changed utterly so our Emily could shine. Here is a list of O'Connor's most grievous changes: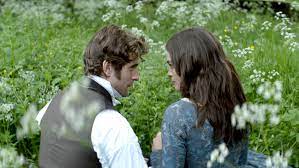 Emily and Charlotte published their masterpieces "Wuthering Heights" and "Jane Eyre" together under the pseudonyms Ellis and Currer Bell. According to O'Connor, Emily published first in 1947, but it was only after Emily died in 1948 that Charlotte put pen to paper. Charlotte is treated despicably by O'Connor, and it is a mark of her weakness that in her failed attempt to create a viable Emily, she must first modify, demean, and destroy the lives of the characters surrounding her.
If Charlotte is treated cruelly, Anne is virtually written out of the story. You would never guess from "Emily" that Anne was also an esteemed writer in her own right, with "Agnes Grey" appearing at the same time as "Wuthering Heights" and Jane Eyre" in 1847 (Anne's pseudonym was Acton Bell) followed by "The Tenant of Wildfell Hall" in 1848.
William Weightman, the dashing curate of the village, played with a little bit too much Laurence Olivier by Oliver Jackson-Cohen, is a fictional character created by O'Connor so that the film could have a few bodice-ripping (literally) sex scenes.
A stickler for detail, eventually, all these distortions and lies began to weigh on me. I was so glad when the film was finally over!
NOW SHOWING AT SELECT MOVIE THEATRES.