Andrei Konchalovsky's Searing Indictment of a Khrushchev Era Massacre.
Although "Dear Comrades" takes place during the Nikita Khrushchev thaw, a period of relative openness and autonomy after the death of Stalin in 1953, it documents an atrocity that was kept secret from the West; the1962 massacre in Novocherkassk, in which from 50 to 100 innocent people were killed for peacefully protesting hikes in food costs with no concurrent raises in wages.
Mother and Daughter.
The film's central character is Lyuda (Yuliya Vysotskaya), a fifty-ish apparatchik in the local party and a true believer in the communist ideology even to the extent that she bemoans the passing of Stalin. Her daughter Svetka (Yuliya Burova), however, does not share her mother's views and is dissatisfied with her lot in life. Svetka also happens to work at the Novocherkassk Electromotive Building Factory (NEBF), the place the protests originated, and, after the slaughter ends, she is missing.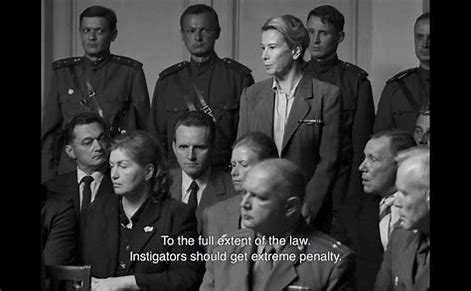 The Political System.
As Lyuda frantically tries to find her daughter, she questions the only political system she has known. Konchalovsky, who is always far more at home in his mother tongue than in English, gives us no easy answers and as Lyuda, Yuliya Vysotskaya commands the screen always.
"DEAR COMRADES" IS AVAILABLE FOR STREAMING ON AMAZON PRIME VIDEO AND APPLE TV