OSCAR: BEST FILM 2021.
OSCAR: BEST SUPPORTING ACTOR 2021: TROY KOTSUR
"CODA" (2021) is an Improvement on the French Original, the 2014 French-Belgian film La Famille Bélier.
"La Famille Bélier"
Adapted from the 2014 French movie "La Famille Belier by writer/director Sian Heder, CODA follows the same story arc but with more American realism than Gallic charm. This works to its advantage. It's the better film. Both movies focus on a family of four where the mom, the dad, and the teenage son are deaf and the daughter Ruby (played by striking newcomer Emilia Jones in the American remake) is hearing.
The family business.
Ruby helps her father and brother in the family fishing business in a small seaside town in Massachusetts. She plans to do it full-time after high school. Being the child of deaf parents her vocal speech patterns were strange when she started school and, as a result, she has always been a bit of an outcast.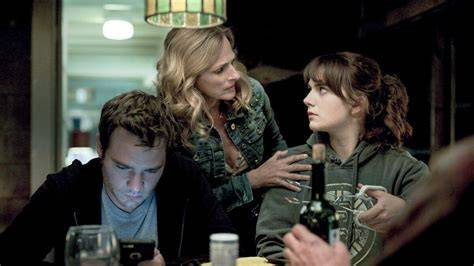 The other thing about Ruby is that she adores music, and she has a wonderful voice. A voice that her parents, her brother, or anybody else (except for her best friend) had never heard! When the boy who she has a crush on at school joins the school choir she impulsively follows him and, after many false starts, finally lets the world hear her roar. The school's music teacher "Mr.V.", (Eugenio Derbez) is so impressed that he encourages her to audition for the Berklee College of Music in Boston!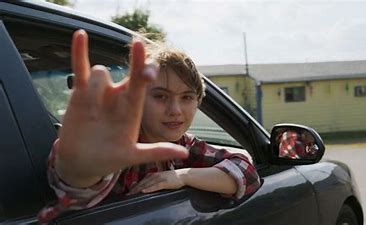 Unfortunately, Ruby's family needs her. They have always needed her. She is their link to the hearing world. And they take advantage of her although they don't realize it. To make matters worse, Ruby's dad has recently encountered problems with The Coast Guard. Although "CODA" has been very well received by the deaf community, it is these scenes involving The Coast Guard that have received the most criticism. Federal law states that a professional "signer" would be required for any formal discussions between a non-hearing individual and a federal agency.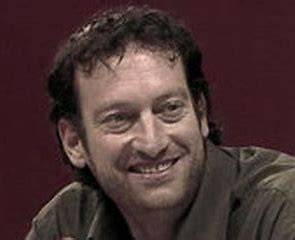 That said, it is Ruby's attachment to her dad (deaf actor Troy Kotsur, particularly good) that is the heart of the movie. They have a great chemistry that involves the viewer from the beginning. Marlee Matlin gives the movie her blessing by playing the mom, but her role is small, and one presumes that it was her marquee value in making the film that was essential here.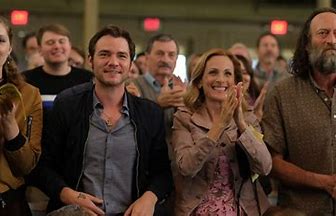 Then there is Ruby/Emilia's gorgeous voice. Every time she sings it's a treat and you're willing to overlook a lot of small faults when someone this gifted, particularly someone so natural and self-effacing, has blessed you with their presence.
Now Streaming on Apple TV+