Claire Foy is Wasted in a Very Limp "Scandal".
A few years ago, the production company Blueprint Pictures made the superb "A Very English Scandal". A dramatization of the 1976-1979 Jeremy Thorpe affair, it was written by Russell T Davies (from the book by John Preston) and directed by Stephen Frears. With a never-better Hugh Grant as Thorpe, Ben Whishaw as his ex-lover Norman Josiffe/Norman Scott and a supporting cast just transported down from Heaven (Alex Jennings, Monica Dolan and Adrian Scarborough were but three of the standouts), it was the distillation of great television. Now, Blueprint is back. This time with "A Very British Scandal" and it's a quite different beast. Although not an abject failure, it's a failure, nonetheless.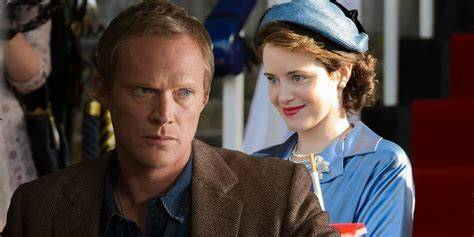 A Very Different Beast
Claire Foy is Margaret Campbell, Duchess of Argyll and Paul Bettany is Ian Campbell the 11th Duke of Argyll. The film is about the media frenzy surrounding their 1963 divorce and the 15 years leading up to the event. It was the first time that British tabloid press were given free access to the dalliances of the British Upper Class and the first time that a woman of high social standing was destroyed because of her sexual proclivities.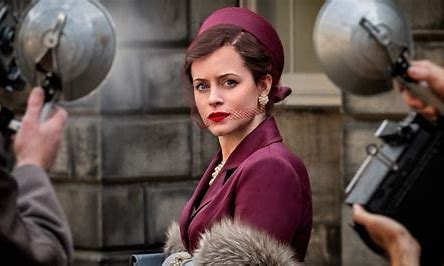 Margaret Remains an Enigma
Unfortunately, the script by Sarah Phelps never comes to grips with its subject or its characters and Anne Sewitsky direction is equally weak. We never really get to know Foy's Margaret and we are at a loss as to why she stayed with Bettany's duke, a man who verbally and physically abused her from the day they were married. We may feel some pity for Margaret at the end but despite Foy's best efforts, she remains an enigma.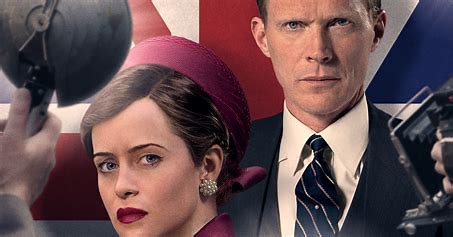 Condescending Filmmaking of the Worst Kind.
Other things also irritated this viewer. The duke has two little boys from a previous marriage. They figure prominently in the story. Margaret had two daughters from a previous marriage, and they were around the same age. We neither hear of them nor see them. It's like they didn't exist. This is careless, condescending filmmaking of the worst kind. Pitiful.
NOW STREAMING ON AMAZON PRIME VIDEO