This post is the first portion of a multi-piece article dealing with Queer Film. It is not meant to be an in-depth chronicle of Queer Cinema. It reflects the big screen portrayal of the LGBTQ+ community as seen by me, a gay man who, although a medical doctor by profession, fell in love with movies at an early age. A gay man who grew up and went to college and medical school in Ireland and, by chance, got the opportunity to review movies in the mid-nineteen eighties, first for "In Dublin" and then for "The Irish Times." I have lived in Los Angeles since the mid-nineteen nineties.
What is Queer Cinema? It can mean different things to different people. If there is a gay character that is a character and not a prop for straight people to laugh at, then it's Queer Cinema. It's also a sensibility. A sensibility that would bring movies like "The Bride of Frankenstein," "The Women," and "Auntie Mame" under the queer umbrella even if they didn't have gay supporting characters. The fact that gay men directed all these movies completes the picture!
In these posts, I have attached an asterisk to the name of the gay character while the actor's name playing the gay character is in parenthesis.
If an actor in the movie or the film's writer or director is (was) gay in real life, their names are also listed.
Since more gay movies have been made as the years have unfolded, the periods covered in the following posts will get progressively shorter as I want to keep the number of films listed to less than 50 per post.
Today's post spans 1934 to 1967: Queer cinema under the notorious Hays Code, which, although formulated in the early twenties, was only enforced, in earnest, with the arrival of Joseph Breen in 1934.
1934 Hays Code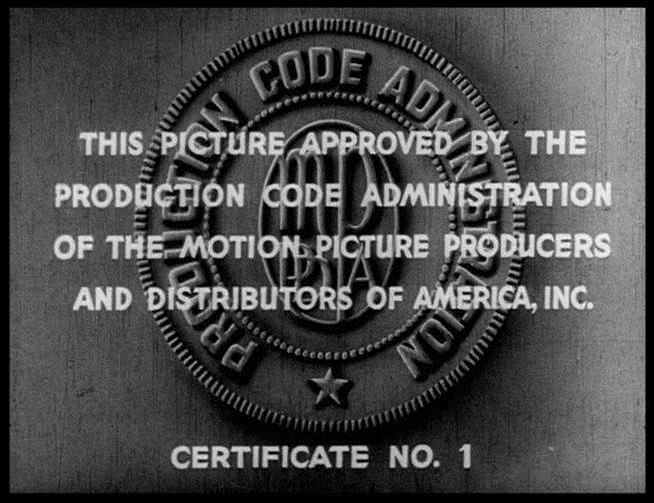 Under Breen, overt references to sexuality, particularly homosexuality, were frowned upon.
As a result, gay or straight directors, writers, and actors had to be more creative in presenting while disguising a gay character.
The fifty-five Queer Films listed here were all released during the Hays Code era (1934-1967).
fort-eight were APPROVED.
"Kind Hearts and Coronets" and 'Persona" required cutting before they were released in the US. These cut scenes have now been restored.
"Victim" was released without a stamp of approval.
When Victim was released on VHS in the U.S. in 1986, it received a PG-13 rating.
"Some Like it Hot," "A Taste of Honey," "The Leather Boys," and "My Hustler" did not seek approval and were released without giving any mind whatsoever to the Hays Office. Billy Wilder's decision not to submit "Some Like It Hot" signaled the beginning of the end of the Hays Code.
1. The Bride of Frankenstein (1935)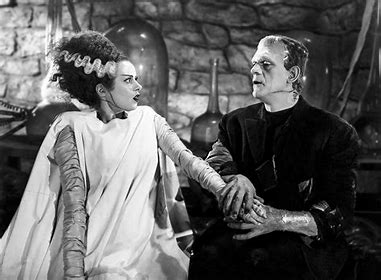 James Whale
(APPROVED)
GAY CHARACTER
*Dr. Pretorius (Ernest Thesiger)
GAY ACTORS/WRITERS/DIRECTOR
DIRECTOR: James Whale
ACTOR: Ernest Thesiger
Susan Sontag: Notes on Camp: 1964: The Partisan Review
You thought it (camp) meant a swishy little boy with peroxided hair, dressed in a picture hat and a feather boa, pretending to be Marlene Dietrich? Yes, in queer circles they call that camping. … You can call [it] Low Camp…

Susan Sontag: The Partisan Review 1964
High Camp is the whole emotional basis for ballet, for example, and of course of baroque art … High Camp always has an underlying seriousness. You can't camp about something you don't take seriously. You're not making fun of it, you're making fun out of it. You're expressing what's basically serious to you in terms of fun and artifice and elegance. Baroque art is basically camp about religion. The ballet is camp about love …

Susan Sontag: The Partisan Review 1964
Director James Whale's (see "Gods and Monsters" later in the series) masterpiece is as close to Susan Sontag's definition of high camp as the movies can deliver. Meanwhile, Elsa Lanchester's star is born in the title role, sporting the most creative "do" in cinema history. Gay actor Ernest Thesiger, whose portrait was sketched by no less than John Singer Sargent in 1911, gives his most famous performance as Dr. Frankenstein's gay mentor, Dr. Pretorious.
NOW STREAMING ON AMAZON PRIME VIDEO AND ON APPLE TV+
2. Top Hat (1935)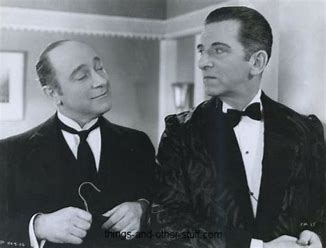 Mark Sandrich
(APPROVED)
GAY CHARACTERS
*Horace Hardwick (Edward Everett Horton)

*Bates (Eric Blore)
GAY ACTORS/WRITERS/DIRECTOR
ACTOR: Edward Everett Horton

ACTOR: Erik Rhodes
Of the nine films Astaire and Rogers made at RKO Pictures in the thirties, "Top Hat" is their best. It's also their most indubitably gay, with Eric Blore (who was straight in real life) doing his butler with a superior attitude and Edward Everett Horton, whose own special variation on the double take (an actor's reaction to something, followed by a delayed, more extreme reaction) had yet to become tiresome.
The songs by Irving Berlin are some of his best, and the dance to Cheek to Cheek is Astaire-Rogers at its peak.
Gay actor Erik Rhodes, who had also appeared in "The Gay Divorcee" the previous year, makes an indelible impression as Alberto Beddini, a dandified Italian fashion designer with a penchant for malapropisms. Rhodes spent most of his life on Broadway; the rest of his Hollywood output was mostly forgettable.
The production design of the film (by Carroll Clark, with Van Nest Polglase being the head of the design department) marked the peak of the Art Deco movement in Hollywood
CREDITS
Cinematography: David Abel.
Screenplay: Allan Scott and Dwight Taylor
Production Design: Carroll Clark and Van Nest Polglase
Songs: Irving Berlin.
Choreography by Fred Astaire and Hermes Pan
THE PLAYERS
Fred Astaire as Jerry Travers
Ginger Rogers as Dale Tremont
Edward Everett Horton as Horace Hardwick
Erik Rhodes as Alberto Beddini
Helen Broderick as Madge Hardwick
Eric Blore as Bates
SONGS BY IRVING BERLIN
No Strings (I'm Fancy-Free)
Isn't This a Lovely Day (to be Caught in the Rain)
Top Hat, White Tie and Tails
Cheek to Cheek
The Piccolino
ASTAIRE-ROGERS AT RKO
Flying Down to Rio (1933)
The Gay Divorcee (1934)
Roberta (1935)
Top Hat (1935)
Follow the Fleet (1936)
Swing Time (1936)
Shall We Dance (1937)
Carefree (1938)
The Story of Vernon and Irene Castle (1939)
NOW STREAMING ON AMAZON PRIME VIDEO AND ON APPLE TV+
3. Sylvia Scarlett (1935)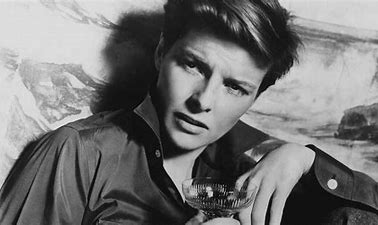 George Cukor
(APPROVED)
GAY CHARACTER
*Sylvia/Sylvester Scarlett (Katherine Hepburn) – Both gay and trans, Sylvia/Sylvester set the bar impossibly high for years to come.
GAY ACTORS/WRITERS/DIRECTOR
DIRECTOR: George Cukor
ACTOR: Cary Grant
ACTRESS: Katherine Hepburn
Hepburn plays a female con artist who dresses as a boy to avoid the police. One of the great financial disasters of the 1930s, it almost brought RKO to its knees. The first of four Hepburn/Grant pairings; the others were "Holiday" and "Bringing Up Baby" (both 1938) and "The Philadelphia Story" (1940).
NOW STREAMING ON AMAZON PRIME VIDEO AND ON APPLE TV+
4. The Women (1939)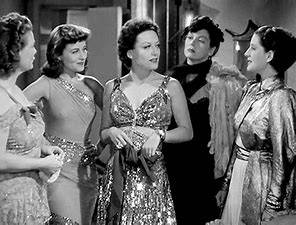 George Cukor
(APPROVED)
GAY CHARACTER
*Nancy Blake (Florence Nash)
GAY ACTORS/WRITERS/DIRECTOR
DIRECTOR: George Cukor

ACTRESS: Marjorie Main
"The Women" has the distinction of being the first American film with an all-female cast. All the art featured in the movie was by women. The screenplay was by two women (Anita Loos and Jane Murfin) based on a play written by a woman ("The Women" by Claire Booth Luce from 1936). All the animals featured were female. Unfortunately, this being 1939, everyone behind the camera was male, albeit with Hollywood's most outstanding gay director, George Cukor, at the helm just one month after being fired from "Gone with the Wind" for, by some accounts, being too gay! The only obvious lesbian, an "old maid" who always wears slacks – no, it's not Katherine Hepburn – is played by Florence Nash.
NOW STREAMING ON AMAZON PRIME VIDEO AND ON APPLE TV+
5. The Wizard of Oz (1939)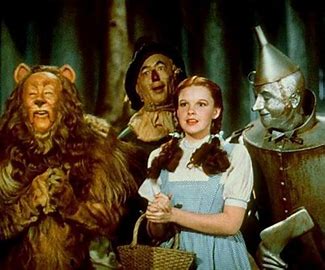 Victor Fleming
(APPROVED)
GAY CHARACTER
*Cowardly Lion (Bert Lahr)
Judy Garland/Dorothy: She is the mother of all of us! Before there was Barbra, before there was Liza, before there was Madonna, before there was Lady Gaga, there was Judy.
How and why gay men came to refer to themselves as "Friends of Dorothy," I don't know. Judy Garland was not gay, but something glorious about her performance in "The Wizard of Oz" captured most people's hearts, gay or straight. Something vulnerable yet confident. And there's that incredible voice at once innocent and knowing. She gets to sing the greatest movie song ever written, "Over the Rainbow," thanks to the genius of Harold Arlen (music) and Yip Harburg (lyrics). Photographed in glorious Technicolor by Harold Rosson (bookended by black and white for Kansas) and directed by Victor Fleming, the man who took over "Gone with the Wind" after George Cukor was fired. Queer Cinema can be a small world. Oh, of course, Bert Lahr's Cowardly Lion was gay. Almost forgot!
NOW STREAMING ON AMAZON PRIME VIDEO AND ON APPLE TV+
6. Rebecca (1940)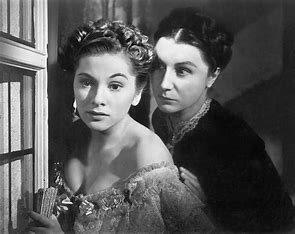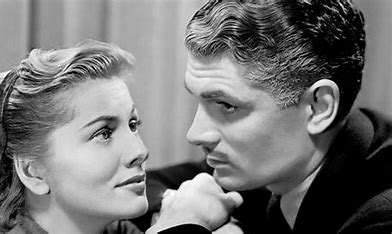 (APPROVED)

One of Hitchcock's seven masterpieces.
GAY CHARACTER
*Mrs. Danvers (Judith Anderson)
GAY ACTORS/WRITERS/DIRECTOR
ACTRESS: JUDITH ANDERSON
Hitchcock preferred casting gay actors in gay/ cross-dressing parts, whether Judith Anderson, Farley Granger, or Anthony Perkins.
Perfection. "Rebecca" marked the arrival in Hollywood (courtesy of "Gone with the Wind," producer Mr. David O. Selznick) of the man who was, or would eventually become, the greatest director in the history of cinema. Superb performance by Joan Fontaine, who showed that she was every bit as talented as her sister, the great Olivia de Havilland.
Music by Franz Waxman. Oscar-winning cinematography by George Barnes. Excellent work, too, by Sir Laurence Olivier, George Sanders, Reginald Denny, and Gladys Cooper.
NOW AVAILABLE FOR STREAMING ON YOUTUBE (Cine Moi)
7. The Maltese Falcon (1941)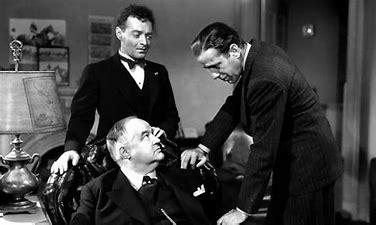 (APPROVED)
GAY CHARACTERS
*Kasper Gutman (Sydney Greenstreet)
*Joel Cairo (Peter Lorre)

*Wilmer Cook (Elisha Cook Jr)
Everyone knows that Peter Lorre's character, Joel Cairo, is gay. Even Sam Spade (Humphrey Bogart) knows. Sam will only slap Joel, never giving him the dignity of a punch. Wilmer (Elisha Cook Jr.) is referred to as "Wilmer the gunzel," "gunzel" being an old English term for "kept boy" or homosexual. Since he is Kasper Gutman's kept boy, I can only assume that Sydney Greenstreet's character is also gay. Splendid, Dear Boy!
NOW STREAMING ON AMAZON PRIME VIDEO AND ON APPLE TV+
8. The Man Who Came to Dinner (1942)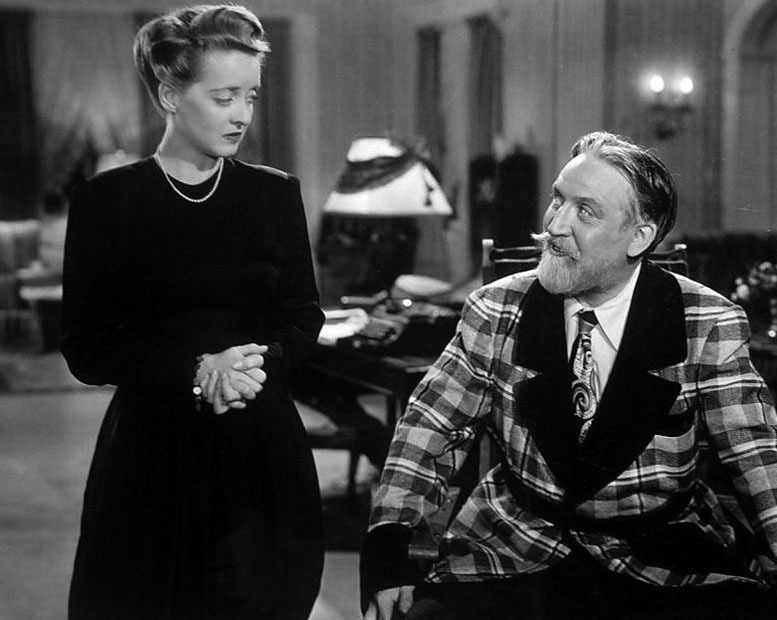 William Keighley
(APPROVED)
GAY CHARACTER
*Sheridan Whiteside (Monty Wooley)
GAY ACTORS/WRITERS/DIRECTOR
ACTOR: Monty Wooley
Monty Wooley delights himself and his audience by playing the impossibly pompous Sheridan Whiteside in William Keighley's wonderful 1941 adaptation of George Kauffman/Moss Hart's play "The Man Who Came to Dinner".
While passing through small-town Ohio during a cross-country lecture tour, Whiteside breaks his hip after slipping and falling on the icy steps of the house of the Stanleys, a prominent Ohio family with whom he's supposed to dine as a publicity stunt. He insists on recuperating in their home during the Christmas holidays.
The character of Whiteside is based on the playwright's good friend, the theatre critic Alexander Woollcott. Bette Davis is perfection playing Whiteside's long-suffering yet understanding secretary. It's one of her few comedic roles, making you wonder why she didn't do more.
The wonderful supporting cast includes Ann Sheridan, nicely parodying herself, Richard Travis as Miss Davis' love interest, the irrepressible Jimmy Durante singing "Did You Ever Have the Feeling That You Wanted to Go, And Still Have the Feeling That You Wanted to Stay?", Mary Wickes as Nurse Preen who has the unenviable task of nursing Whiteside back to health, Reginald Gardiner doing a parody of Noel Coward and Billie Burke and Grant Mitchell as the unfortunate Mr. and Mrs. Stanley.
I am not only walking out on this case, Mr. Whiteside, I am leaving the nursing profession. I became a nurse because all my life, ever since I was a little girl, I was filled with the idea of serving a suffering humanity. After one month with you, Mr. Whiteside, I am going to work in a munitions factory. From now on, anything I can do to help exterminate the human race will fill me with the greatest of pleasure. If Florence Nightingale had ever nursed YOU, Mr. Whiteside, she would have married Jack the Ripper instead of founding the Red Cross! (sic)

Nurse Preen (Mary Wickes)

Monty Wooley, Clifton Webb, and Cole Porter were at the nexus of New York's gay scene during the Roaring Twenties.
NOW STREAMING ON AMAZON PRIME VIDEO AND ON APPLE TV+
9. Laura (1944)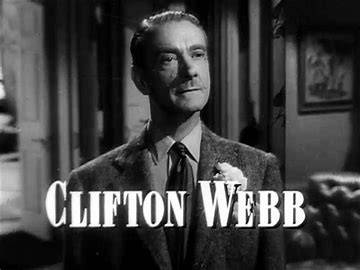 Otto Preminger
(APPROVED)
GAY CHARACTERS
*Waldo Lydecker (Clifton Webb)
*Shelby Carpenter (Vincent Price)
*Anne Treadwell (Judith Anderson)
GAY ACTORS/WRITERS/DIRECTOR
ACTOR: Clifton Webb
ACTOR: Vincent Price
ACTRESS: Judith Anderson
One of the reasons for firing "Laura's" original director, Rouben Mamoulian, was his attitude towards Webb. His less-than-stellar treatment of the seasoned theatrical actor on the set because of his sexual orientation has become the stuff of Hollywood lore. However, a more likely reason for his dismissal was the direction he was taking the material. Remember, Mamoulian is more famous for the films he didn't make (was fired from) than those he did – in addition to "Laura," he was also fired from the sets of "Oklahoma" and "Cleopatra." Zanuck then handed the film over to producer Otto Preminger. It was a stroke of sheer genius that will never be forgotten.
NOW STREAMING ON AMAZON PRIME VIDEO AND ON APPLE TV+
10. Double Indemnity (1944)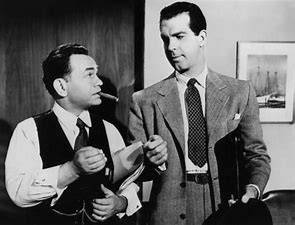 Billy Wilder
(APPROVED)
GAY CHARACTERS
*Walter Neff (Fred MacMurray)
*Barton Keyes (Edward G. Robinson)
The love affair is between Walter Neff (Fred MacMurray) and Barton Keyes (Edward G. Robinson). That is how Billy Wilder adapted (with Raymond Chandler from the novel by James M. Cain) and directed it. The attraction between Walter and Phyllis Dietrichson (Barbara Stanwyck) is more of a power dynamic. There is no love there.
NOW STREAMING ON AMAZON PRIME VIDEO AND ON APPLE TV+
11. The Picture of Dorian Gray (1945)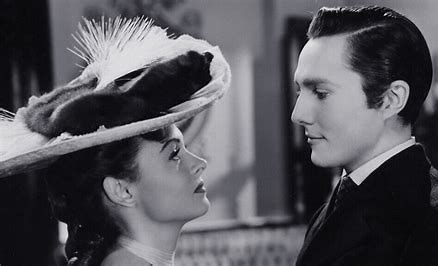 Albert Lewin
(APPROVED)
GAY CHARACTERS
*Dorian Gray (Hurd Hatfield)
*Basil Hallward (Lowell Gilmore)
GAY ACTORS/WRITERS/DIRECTOR
ACTOR: Hurd Hatfield
ACTOR: Lowell Gilmore
Having worked as Irving Thalberg's closest assistant for most of the Thirties at MGM, Albert Lewin became a producer at Paramount after the" boy wonder" passed away at age 37 in 1936. Always a man with great literary aspirations, he went one step further and became a writer/director, debuting with a mediocre adaption of Somerset Maugham's "The Moon and Sixpence." However, back at MGM, he directed his masterpiece, a superb adaptation of Oscar Wild's "The Picture of Dorian Gray" with an impossibly beautiful Hurd Hatfield as Dorian – the fact that his performance was subtle to the point of understatement has always seemed exactly suitable to me. He's like Tyrone Power with a permanent facial mask.
Beautifully handled by Lewin, it is one of MGM's best movies of the Forties, boasting superb production design and gorgeous black and white cinematography by Oscar winner Harry Stradling – breaking into color for the climactic closeup of Ivan Le Lorraine Albright's infamous painting now at the Art Institute of Chicago. The superb cast includes George Sanders as Lord Henry Wotton, Wild's heterosexual stand-in, scattering his bon mots like rose petals at a wedding, Angela Lansbury getting her second Oscar nomination in two years as Sybil Vane, the young girl that Dorian destroys, which seals his fate, Richard Fraser as her vengeful brother and Peter Lawford and Donna Reed both looking impossibly fresh and youthful. Finally, there is Dorian's best friend, Basil Hallward. He is played by gay actor Lowell Gilmore, who, like Hatfield, deserved much better from Hollywood.
NOW STREAMING ON AMAZON PRIME VIDEO AND ON APPLE TV+
12. Gilda (1946)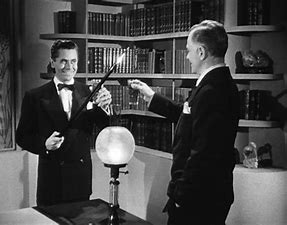 Charles Vidor
(APPROVED)
GAY CHARACTERS
*Johnny Farrell (Glenn Ford)
*Ballin Mundson (George Macready)
Although Glenn Ford and George Macready always insisted that they believed their characters were gay, director Charles Vidor disagreed. I find it difficult to detect a gay subtext in this movie. The story is so chaotic that it is difficult to uncover anything.
That's not to say that the movie is not worth seeing. It is. Feast your eyes on Vidor's stylish direction, Rudolph Mate's lush black-and-white cinematography (unusual for a noir film), the Jean Louis gowns, and, of course, Rita Hayworth as Gilda, one of Hollywood's most iconic heroines.
NOW STREAMING ON AMAZON PRIME VIDEO AND ON APPLE TV+
13. Night and Day (1946)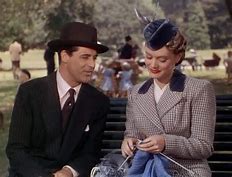 Michael Curtiz
(APPROVED)
GAY CHARACTERS
*Monty Wooley playing himself
GAY ACTORS/WRITERS/DIRECTOR
ACTOR: Cary Grant
ACTOR: Monty Wooley
In Warner Bros.'s highly fictionalized biography of Cole Porter, we get a heterosexual Porter (played by Cary Grant) happily married (Alexis Smith plays his wife, Linda). However, never underestimate Monty Wooley, who, playing himself – he was Porter's best friend – marks this movie as Queer Cinema. The other member of the notorious Porter-Webb-Wooley triumvirate had just become a major star and was making "The Razor's Edge" over on Pico Blvd at TCF.
Porter loved the movie – he got to be Cary Grant for two hours – an enormous success.
NOW STREAMING ON AMAZON PRIME VIDEO AND ON APPLE TV+
14. Red River (1948)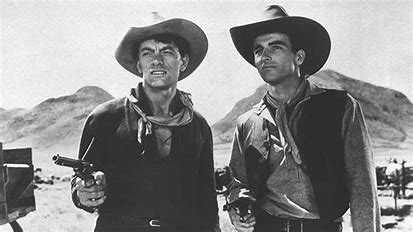 Howard Hawks
(APPROVED)
GAY CHARACTERS
*Matt Garth (Montgomery Clift)
*Cherry Valance (John Ireland)
GAY ACTORS/WRITERS/DIRECTOR
ACTOR: Montgomery Clift
In one of the greatest Westerns ever made, director Howard Hawks takes us along the infamous Chisholm Trail, and the first cattle drive from Texas to Kansas. In one of his most emblematic roles, John Wayne is Thomas Dunson, the rancher who initiates the affair, while Montgomery Clift is Garth, his adopted adult son. Of course, they clash at every opportunity in the excellent script by Borden Chase and Charles Schnee. The year was1948 and Clift was breaking out all over, his star being born repeatedly in his dramatic confrontations with Wayne, his American soldier in Fred Zinnemann's "The Search" and as the unfortunate gentleman caller in William Wyler's "The Heiress."
"River" was his film debut, and it's kudos all the way, particularly when you realize that he was diving in at the deep end by doing some major flirting with John Ireland's gunslinger Cheery Valance. The two become inseparable, and, in one classic scene, Valance asks to see Garth's gun. They compare sizes and have a shootout! It's one of the incredible gay moments in the film.
Also, with Walter Brennan, Noah Beery Jr., Joanne Dru, and Coleen Gray – Both Dru and Gray are superb, and "Red River" impresses as one of the few Westerns with not just one but two very memorable female characters. Cinematography (black and White) by Russell Harlan. The rousing score is by Dimitri Tiomkin.
NOW STREAMING ON AMAZON PRIME VIDEO AND ON APPLE TV+
15. Rope (1948)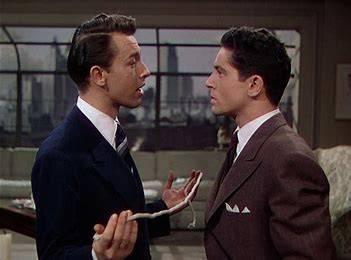 (APPROVED)
Filmed in 8 x 10-minute takes.
GAY CHARACTERS
*Rupert Cadell (James Stewart)
*Brandon Shaw (John Dall)
* Phillip Morgan (Farley Granger)
GAY ACTORS/WRITERS/DIRECTOR
ACTOR: Farley Granger
ACTOR: John Dall
Hitchcock's famous experiment could have evolved over coffee with Eisenstein.
The two great directors, having mastered the language of cinema many times over, now know that cinema is a marriage of two separate yet complementary entities.
1) mise-en-scene: the production design, costume design, the position of the camera, the movement of the camera in each scene, the position of the actors, and the movement of the actors in each scene.
2) editing, or what you fashion from your mise-en-scene to make your movie.
But Hitchcock wants to know what a movie would be like if you eliminated editing and only had mise-en-scene. Would it be like a filmed play, taken by someone in the audience with a camera?
There is a problem, however, in that each film's roll only lasts 10 minutes. Hitchcock overcame this by backing the camera up to an inanimate object, such as furniture, and quickly changing the film.
Still, based on the Leopold and Loeb case, the story is irresistible. Granger and Dall are perfect, and Jimmy Stewart is also excellent, even if you think he may not have been in on the ruse!
The result: "Rope," based on Patrick Hamilton's play, is surprisingly good. However, you are always aware that Hitch is disabled by having half of the language of cinema taken away from him. It's like he's working with half a brain.
NOW STREAMING ON AMAZON PRIME VIDEO AND ON APPLE TV+
16. Kind Hearts and Coronets (1949)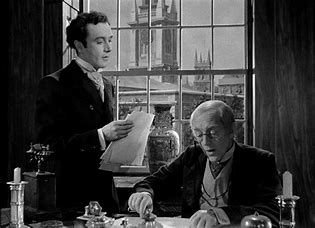 Robert Hamer
(Approved After Major Revisions)
GAY CHARACTER
*Lady Agatha D'Ascoyne (Alec Guinness)

GAY ACTORS/WRITERS/DIRECTOR
DIRECTOR: Robert Hamer
ACTOR: Alec Guinness
ACTOR: Dennis Price
It's my all-time favorite British movie. With exquisitely intelligent and stylish direction by Robert Hamer, it flows like dark chocolate over a mouthwatering sundae. It stars the deliciously urbane Dennis Price as a lowly draper's assistant. Finding himself distantly in line to a dukedom and infuriated by this aristocratic family's cruel treatment of his mother, he becomes a serial killer.
In other words, he sets out to systematically murder everyone ahead of him in line for the seat of D'Ascoyne. Alec Guinness has fun playing all eight of the unfortunate D'Ascoynes. This includes Lady Agatha D'Ascoyne, a militant suffragette whom Louis shoots down from her warm air balloon while she is distributing leaflets. Since this is the first in a series of posts on Queer Film, we must assume that Lady Agatha is most assuredly gay. Price, Guinness, and Hamer were all homosexuals, making this a very gay affair.
NOW STREAMING ON AMAZON PRIME VIDEO AND ON APPLE TV+
17. Adam's Rib (1949)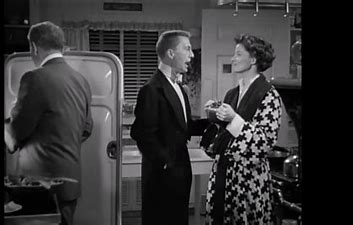 George Cukor
(APPROVED)
GAY CHARACTER
*Kip Lurie (David Wayne)
GAY ACTORS/WRITERS/DIRECTOR
DIRECTOR: George Cukor
ACTRESS: Katherine Hepburn
ACTRESS: Hope Emerson
Screenwriters Ruth Gordon and husband Garson Kanin populated their court case Tracy/Hepburn (Adam/Amanda) comedy with a bunch of great supporting characters played by the likes of Judy Holliday, Jean Hagen, Hope Emerson, Tom Ewell and, as Amanda's "gay best friend," David Wayne's Kip Lurie. Kip is their next-door neighbor and a Broadway composer.
Gay with his closely cropped hair (so fashionable today!) and flamboyant behavior, he is the constant butt of Adam's putdowns, such that it wouldn't be hard to turn Kip into a woman since he is halfway there already. Kip, nevertheless, pursues Amanda with dogged determination, to the point of composing a song especially for and about her entitled "Farewell Amanda" (written by Cole Porter, no less). Thanks to Wayne's inspired performance, Kip is one of Hollywood's most memorable gay characters from the Hays code era.
NOW STREAMING ON AMAZON PRIME VIDEO AND ON APPLE TV+
18. All About Eve (1950)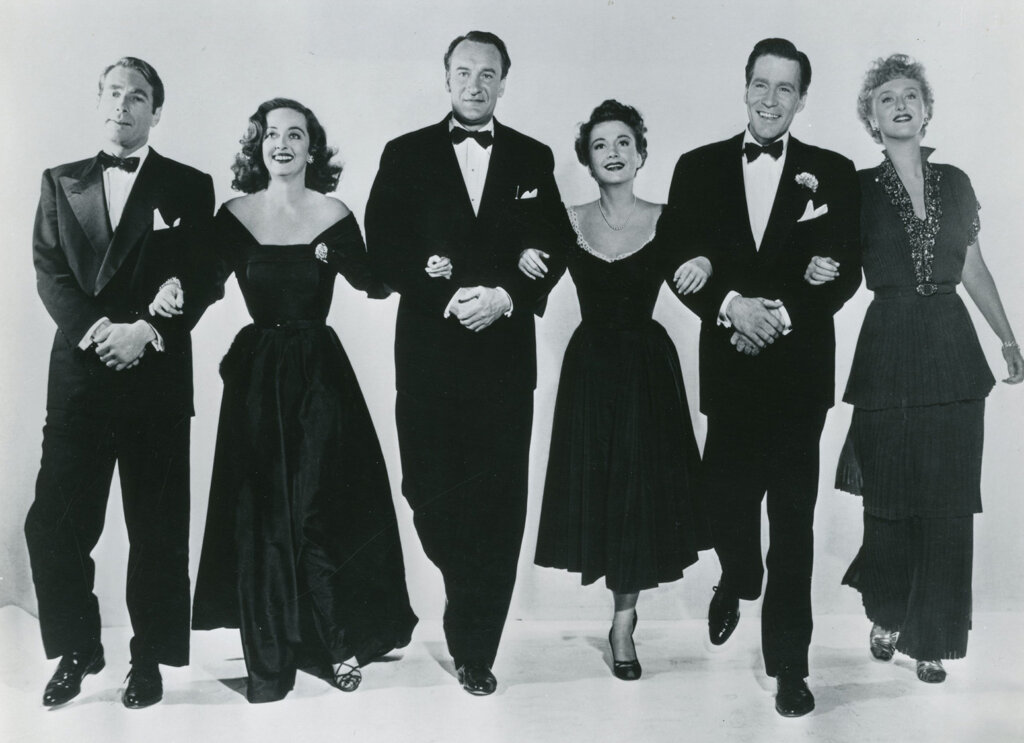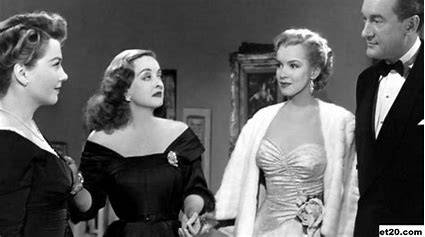 (APPROVED)
GAY CHARACTERS
*Eve Harrington (Anne Baxter)
*Addison DeWitt (George Saunders)
PRODUCER: Darryl F. Zanuck for TCF
A masterpiece from one of the greatest screenplays ever written (by Mankiewicz from Mary Orr's short story "The Wisdom of Eve") highlighting the greatest, the most cherished, the most quoted, and the most imitated performance of all time by Hollywood's greatest actress Bette Davis as Margo Channing.
With one of the greatest casts ever assembled for a motion picture: Left to Right pictured above: Gary Merrill, Bette Davis, George Sanders, Anne Baxter, Hugh Marlowe, and Celeste Holm. Also Featured were Thelma Ritter (getting the first of her six best supporting actress nominations), Gregory Ratoff, Barbara Bates, and, making quite an impression in her second major part (after "The Asphalt Jungle" over at MGM), Miss Marilyn Monroe.
Both Eve and Addison are gay.
Addison blackmails Eve, letting her know how much they have in common:
That I should want you at all suddenly strikes me as the height of improbability, but that, in itself, is probably the reason. You're an improbable person, Eve, and so am I. We have that in common. Also, a contempt for humanity, an inability to love and be loved, insatiable ambition – and talent. We deserve each other…and you realize, and you agree how completely you belong to me?

"All About Eve". Screenplay by Joseph L. Mankiewicz.
NOW STREAMING ON AMAZON PRIME VIDEO AND ON APPLE TV+
19. Caged (1950)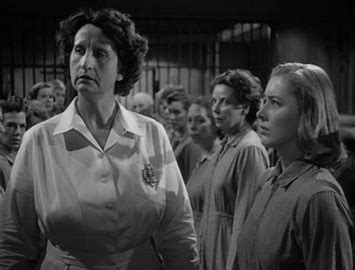 John Cromwell
(APPROVED)
GAY CHARACTERS
*Evelyn Harper, the sadistic matron (Hope Emerson)
*Kitty Stark, the murderous shoplifter (Betty Garde)
*Ruth Benton, the reformist prison superintendent (Agnes Moorhead)
GAY ACTORS/WRITERS/DIRECTOR
ACTRESS: Hope Emerson
ACTRESS: Agnes Moorehead
"Hype the New Fish" (Betty Garde on seeing Eleanor Parker for the first time)
Hollywood's first female prison movie with an innocent Eleanor Parker (Marie) up against all those old prison dykes! Oscar nominations for Parker and Hope Emerson as the sadistic warden. As you would expect, it has not dated well but can be enjoyed as camp, particularly the performances of Emerson and Betty Garde as the inmate who gives Marie the advice she needs to survive on the inside.
NOW STREAMING ON AMAZON PRIME VIDEO AND ON APPLE TV+
20. Young Man with a Horn (1950)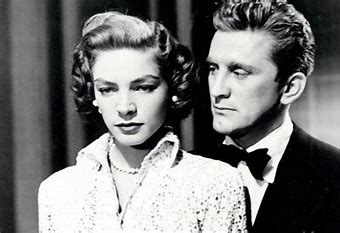 Michael Curtiz
(APPROVED)
GAY CHARACTER
*Amy North (Lauren Bacall)
Like "Mildred Pierce, "this is another Michael Curtiz movie that works equally well as drama and camp. Lauren Bacall is Kirk (a young man with a horn), Douglas' society wife, who is also a closeted lesbian. But not for long! One evening, she brings home a beautiful and sophisticated date, Miss Carson (Katherine Kurasch, uncredited). Miss Carson is an artist, and Betty has been checking out her collection! Also, when Bacall makes the introduction, "This is my husband, Miss Carson, I told you about her," the placement of the three actors in the scene and the inflection in Bacall's voice makes it seem that it is Miss Carson who is Bacall's life partner, not Douglas. This time, Kirk has had enough. He clinches his teeth as only Kirk can and proclaims, "YOU'RE A SICK GIRL AMY," turns the other cheek, and runs off with a Warner 's-era Doris Day. Douglas' character is based on the famous trumpet player Bix Beiderbecke.
NOW STREAMING ON AMAZON PRIME VIDEO AND ON APPLE TV+
21. A Streetcar Named Desire (1951)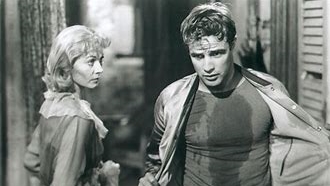 (APPROVED)
GAY CHARACTER
*The Boy, Blanche's late husband, a suicide.
GAY ACTORS/WRITERS/DIRECTOR
ACTOR: Marlon Brando
PLAY AND ADAPTED SCREENPLAY: Tennessee Williams.
But I was unlucky. Deluded. There was something about the boy. A nervousness, a tenderness……an uncertainty. And I didn't understand. I didn't understand why this boy, who wrote poetry…..didn't seem able to do anything else. He lost every job. He came to me for help. I didn't know that. I didn't know anything…..except that I loved him…..unendurably. At night I pretended to sleep. I heard him crying. Crying the way a lost child cries.

Blanche DuBois: "A Streetcar Named Desire".
I killed him. One night…..we drove out to a place called Moon Lake Casino. We danced the Varsouviana. Suddenly, in the middle of the dance, the boy I married broke away from me…..and ran out of the casino. A few minutes later…..a shot. I ran. All did. All ran and gathered about the terrible thing at the edge of the lake. He'd stuck a revolver into his mouth…..and fired. It was because…..on the dance floor…..unable to stop myself, I'd said: "You're weak. I've lost respect for you. I despise you." And then…..the searchlight which had been turned on the world….was turned off again. And never…..for one moment since, has there been any light stronger than…Than this…..yellow lantern.

Blanche DuBois: "A Streetcar Named Desire".
NOW STREAMING ON AMAZON PRIME VIDEO AND ON APPLE TV+
22. Strangers on a Train (1951)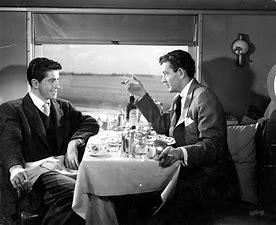 (APPROVED)
GAY CHARACTER
*Bruno Antony (Robert Walker)
GAY ACTORS/WRITERS/DIRECTOR
ACTOR: Farley Granger
Hitchcock reverses himself here, having gay actor Farley Granger play the straight character and straight actor Robert Walker play the gay character.

Unfortunately, Granger's character finds his happy ending in the arms of the not-so-great Ruth Roman, who, together with Anne Baxter (in "I Confess"), is known to be Hitchcock's least favorite actress.
Walker died, aged thirty-two, a few weeks after the film's release.
NOW STREAMING ON AMAZON PRIME VIDEO AND ON APPLE TV+
23. Gentlemen Prefer Blondes (1953)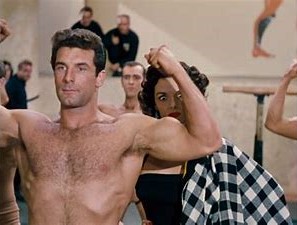 Howard Hawks
(APPROVED)
GAY CHARACTERS
*The Boys in the Gym.
Jane Russell cannot understand – but gives us the wink-wink that she does understand – why all the boys in the gym won't give her a second look. It's Howard Hawks again, this time adapting the Jule Stein/Leo Robin Broadway smash "Gentlemen Prefer Blondes," Russell is singing "Ain't There Anyone Here for Love." At the same time, the boys only have eyes for themselves and their buddies. Meanwhile, Marilyn is more interested in a certain kind of rock, leading to an even more spectacular musical number.
NOW STREAMING ON AMAZON PRIME VIDEO AND ON APPLE TV+
24. Johnny Guitar (1954)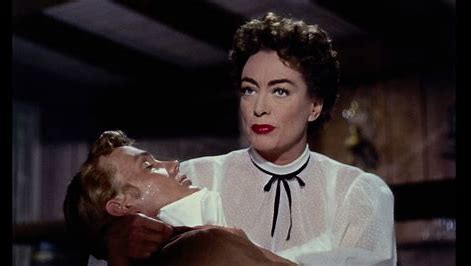 (APPROVED)
GAY CHARACTERS
*Emma Small (Mercedes McCambridge)
GAY ACTORS/WRITERS/DIRECTOR
DIRECTOR: Nicholas Ray

High camp on the range thanks to two of Hollywood's most dramatic thespians. A Western with two female leads is the rarest of cinematic jewels. Although both Crawford and McCambridge play to the gallery under Ray's ultra-mannered direction, this is essential viewing both as Queer Cinema and as part of the Ray canon.
NOW STREAMING ON AMAZON PRIME VIDEO AND APPLE TV+.
25. Rebel Without a Cause (1955)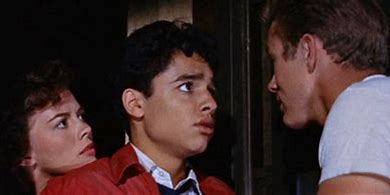 (APPROVED)
GAY CHARACTER
*Plato (Sal Mineo)

GAY ACTORS/WRITERS/DIRECTOR
DIRECTOR: Nicholas Ray
ACTOR: James Dean
ACTOR: Sal Mineo
ACTOR: Nick Adams
Sal Mineo's Plato is Hollywood's first adolescent gay character.
Wood, Dean, and Mineo form a nuclear family under the shadow of Griffith Park Observatory. Sal Mineo's Plato is Hollywood's first adolescent gay character. Dean's most emblematic performance under the soaring direction of Nicholas Ray. With Jim Backus and Ann Doran as Dean's parents, William Hopper as Wood's father, and future Oscar nominees Dennis Hopper and Nick Adams as part of the gang at the infamous "Chicken Run."
The stunning color cinematography is by the great Ernest Haller ("Gone with the Wind," "Mildred Pierce," "Whatever Happened to Baby Jane"?), and the original score is by Leonard Rosenman, who also scored Dean's other 1955 movie, Elia Kazan's "East of Eden" – he "invented" the Dean sound! The script, by Stuart Stern, was built around an original treatment by Irving Shulman and story concepts by Shulman and Ray—one of the quintessential LA movies.
NOW STREAMING ON AMAZON PRIME VIDEO AND ON APPLE TV+
26. Written on the Wind (1956)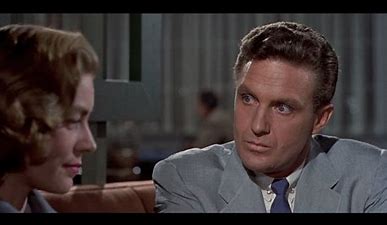 Douglas Sirk
(APPROVED)
GAY CHARACTER
*Kyle Hadley (Robert Stack) – and A LOW SPERM COUNT
GAY ACTORS/WRITERS/DIRECTOR
ACTOR: Rock Hudson
In director Douglas Sirk's Southern Gothic melodrama, Robert Stack's Kyle Hadley, the alcoholic heir of a Texas oil dynasty, has deeper feelings for his childhood friend Mitch (Rock Hudson) than for his lovely new wife (Lauren Bacall). Drenched in magnificent technicolor courtesy of cinematographer Russell Metty, the film's central tenet is that Kyle and his ruthless sister Marylee (Oscar winner Dorothy Malone) lust after the same man.
Robert Stack received his only Oscar nomination for this role.
"Written on the Wind is unavailable for streaming. However, the DVD can be purchased on Amazon.
27. The Bad Seed (1956)
Nature brought her here, and nature took her away!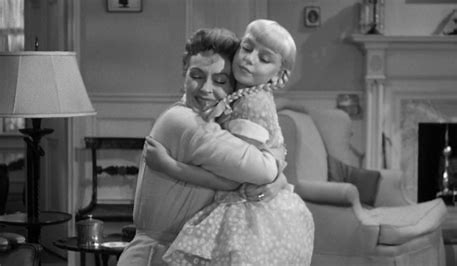 Mervyn LeRoy
(APPROVED)
GAY CHARACTER
*Little Claude Daigle is killed off-camera as the play begins.
Director Mervyn LeRoy's High Wire Act
Rhoda Penmark was raised in a comfortable home by loving parents. However, Rhoda is a killer, a bad seed.
When Mervyn LeRoy first saw Maxwell Anderson's play "The Bad Seed," he informed screenwriter John Lee Mahin to adapt with minimal changes. Meanwhile, he went to work on toning down the performances. The central character is Rhoda Penmark, a little girl in pinafore dresses and blonde pigtails who embodies evil.
LeRoy brought most of the cast from the stage to the screen intact:
Nancy Kelly (Oscar Nomination for Best Actress) as Christine Penmark, Rhoda's mother.
Patty McCormack (Oscar nomination for Best Supporting Actress) as Rhoda, the progeny from hell who kills her classmate Little Claude Daigle because he won the penmanship medal she felt she deserved. We later discover that Rhoda is a sociopath and a serial killer. And so was her grandmother, but the expression of the "bad seed gene" ended up skipping a generation.
William Hopper as Col. Kenneth Penmark, Rhoda's father. He is away on business for most of the movie.
Eileen Heckart (Oscar nomination for Best Supporting Actress) as Hortense Daigle, Claude's mother.
Frank Cady as Henry Daigle, Clause's father
Henry Jones as Leroy Jessop, the caretaker.
Evelyn Varden as Monica Breedlove, the neighbor who spoils Rhoda.
Paul Fix is Christine's father and Rhoda's Grandfather.
In many ways, "The Bad Seed" is the gay movie experience. Running cartwheels around all the definitions of camp outlined by Ms. Susan Sontag in her famous essay, this theatrical classic is a highwire act for both the director and his actors. Nancy Kelly is ON 100% of the time, straddling the twin minefields of camp and drama yet managing to accomplish both simultaneously. Her work here influenced such genre classics as Robert Aldrich's "Whatever Happened to Baby Jane" and Brian De Palma's "Carrie."
How do we know that Little Claude Daigle was gay?
He won a medal for best penmanship.
He let a girl beat him up.
He let a girl beat him up a second time.
Then there is Miss Patty McCormack's sweet-as-pie eight-year-old killer whose bratty pronouncements such as "Give me those shoes, they're mine" have entered the gay lexicon. Rhoda is one of the most sought-after parts of gay theatre groups in the US, and the actors stepping into her shoes are large and male. The size disparity is even more striking when we reach that divine (intervention) ending!
Then there are the two performances which work as straight drama: a heartbreaking Eileen Heckart, playing both of her big scenes drunk, as the dead boy's mother and a beautiful turn by Henry Jones as the simple caretaker who knows Rhoda's secret and pays dearly for his knowledge. Jones's character was later taken, fully formed, and transported to Seattle for Ernie Hudson in "The Hand that Rocks the Cradle."
NOW STREAMING ON AMAZON PRIME VIDEO AND ON APPLE TV+
28. Tea and Sympathy (1956)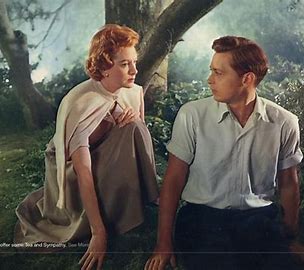 Vincente Minnelli
(APPROVED)
GAY CHARACTERS
*Tom Robertson Lee (John Kerr)
*Bill Reynolds (Leif Erickson)
GAY ACTORS/WRITERS/DIRECTOR
DIRECTOR: Vincente Minnelli
Both John Kerr and Deborah Kerr reprised their roles on the Broadway Stage.
The consensus today is that even if Deborah's character Laura Reynolds, the mistress of a household of college boys, manages to "save" Tom Robertson Lee' (John Kerr) from his sensitive (read homosexual) tendencies by seducing him, she cannot save herself from the fact that she married a gay man (Leif Erickson) and is trapped in a loveless union. Bill has taken the opposite road to Tom. He is hyper-masculine, preferring the company of men to women.
In many ways, the film has improved with age. What could not be said under the Hayes code (according to Deborah, the words homosexual, gay, or queer were never mentioned during the entire production – not even, or especially, by gay director Vicente Minnelli) gives it a beauty and delicacy, especially in Deborah's sublime performance.
And there is her haunting closing voice-over: "One day when you talk about this, and you will, be kind."
NOW STREAMING ON AMAZON PRIME VIDEO AND ON APPLE TV+
29. Funny Face (1957)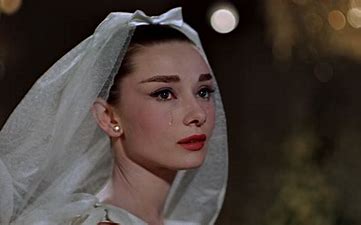 Stanley Donen
(APPROVED)
GAY CHARACTER
*Maggie Prescot (Kay Thompson)
GAY ACTORS/WRITERS/DIRECTOR
PRODUCER: Roger Edens
WRITER: Leonard Gershe
PHOTOGRAPHER: Richard Avedon
"Funny Face," the 1957 musical romantic comedy directed by Stanley Donen, boasts Audrey Hepburn's most charming screen performance. Looking fabulous in black during the movie's first half, she plays a lowly book clerk in a Greenwich village store who is "discovered" by Fred Astaire's Avedon-inspired photographer Fred Avery and whisked off to Paris for Fashion Week.
Writer Leonard Gershe and producer Roger Edens were one of Hollywood's A-lister gay couples during the 1950s and '60s. However, Gershe always maintained that he did not have enough closet space (literally and figuratively) during the relationship.
Fred Astaire plays a Richard Avedon-like fashion photographer, and all the photographs in the movie are by Richard Avedon.
The assorted songs by George and Ira Gershwin. Include "How Long Has This Been Going On?" and "S'Wonderful."
Audrey does all her own singing and has a lovely voice, which should also have been heard in "My Fair Lady."
The movie establishes Audrey's relationship with her favorite fashion designer, Hubert de Givenchy.
The film's two big musical numbers, both written by Roger Edens, are "Think Pink," in which Kay Thompson's Maggie Prescott, the lesbian doyenne of the New York fashion world, unveils her vision for the year ahead (immortal line: "think pink…..bury the beige!") and, "Bonjour, Paris," in which Audrey, Fred and Kay, individually, and in concert, celebrate their arrival in Paris (immortal line: "everything from the Montmartre to Jean-Paul Sartre")
NOW STREAMING ON AMAZON PRIME VIDEO AND ON APPLE TV+
30. A Touch of Evil (1958)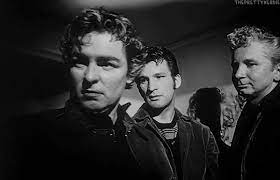 Orson Welles
(APPROVED)
GAY CHARACTER
*Mexican gang leader (Mercedes McCambridge)
That is Mercedes McCambridge, the unnamed lesbian gang leader getting her kicks while watching Janet Leigh getting roughed up in her motel room in Orson Welles' masterwork "A Touch of Evil."
Famous for its miraculous opening tracking shot at the US/Mexican border (lasting over three minutes) to Marlene Dietrich's classic final line of dialogue, this magnificent film noir is the third and final of Welles's three masterpieces after "Citizen Kane" and "The Magnificent Ambersons."
You're a mess, honey

Tanya (Marlene Dietrich)
He was some kind of man……What does it matter what you say about people?

Tanya (Marlene Dietrich)
With Charleton Heston, Janet Leigh, Orson Welles, Joseph Celleia, Akin Tamiroff, Ray Collins, Zsa Zsa Gabor, Marlene Dietrich, and Dennis Weaver as the motel night manager. And an unbilled Joseph Cotton as a coroner.
NOW STREAMING ON AMAZON PRIME VIDEO AND APPLE TV.
31. Auntie Mame (1958)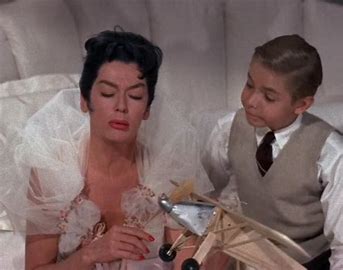 Morton DaCosta
(APPROVED)
GAY CHARACTER
*Vera Charles (Coral Browne)
GAY ACTORS/WRITERS/DIRECTOR
DIRECTOR: Morton DaCosta
WRITER: (Original novel: "Mame"): Patrick Dennis (a pseudonym for Edward Everett Tanner III)
ACTRESS: Coral Browne
I must admit that I am not a huge fan of Rosalind Russell, so I fail to see the glory in her performance as gay writer Patrick Dennis' beloved Auntie Mame. However, most of my gay friends go into a fugue state at mentioning her name. Gay director Morton DaCosta (his real name) directs like he is still in the theatre – he did better in his second and final visit to Hollywood with "The Music Man" four years later. The film is notable for its lesbian character, Vera Charles, played by gay actress Coral Browne. We shall meet Ms. Browne again in our next post.
NOW STREAMING ON AMAZON PRIME VIDEO AND ON APPLE TV+
32. Cat on a Hot Tin Roof (1958)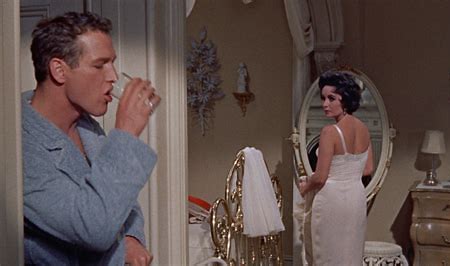 Richard Brooks
(APPROVED)
GAY CHARACTER
*Brick Pollitt (Paul Newman)
GAY ACTORS/WRITERS/DIRECTOR
ACTRESS: Judith Anderson
PLAYWRIGHT: Tennessee Williams
Written (with James Poe) and directed by Richard Brooks, this very respectable adaptation of the Tennessee Williams play opens with gay ex-athlete and football player Brick Pollitt (Paul Newman in his superstar breakthrough) pining and drinking in his bedroom for the memory of his best friend (read lover) and teammate Skipper, who has recently committed suicide. So, who can blame his wife Maggie ("the cat"), beautifully played by Elizabeth Taylor, who ain't gettin' any, when she says that she feels like the cat in the movie's title?
Meanwhile, downstairs, there is a party for Brick's Daddy – that would be "Big Daddy" – played by Burl Ives in his most memorable movie role. With Judith Anderson as "Big Mamma," Jack Carson as Brick's brother, and Madeleine Sherwood as his awful wife and the mother of their five brats.
NOW STREAMING ON AMAZON PRIME VIDEO AND ON APPLE TV+
33. Suddenly Last Summer (1959)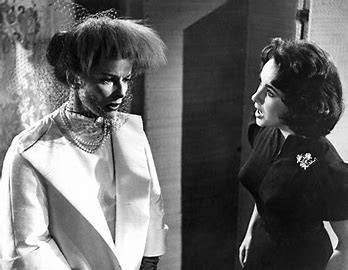 (APPROVED)
GAY CHARACTER
*Sebastian Venable – we never meet him since he has already been torn to pieces and eaten alive by hordes of young men on a European beach.
GAY ACTORS/WRITERS/DIRECTOR
ACTRESS: Katherine Hepburn
ACTOR: Montgomery Clift
PRODUCTION DESIGNER: Oliver Messel
PLAYWRIGHT: Tennessee Williams
Another Southern Gothic, this time from a less-than-inspired Tennessee Williams' play, "Suddenly Last Summer." We never get to meet the film's central gay character, Sebastian Venable, since he is already deceased; his body was torn to pieces and eaten by hordes of young men on a beach in Europe before the film begins. He was on vacation, accompanied by his cousin Catherine (Elizabeth Taylor). Understandably, since the horrific incident, Catherine has been mentally unstable and prone to relive the details. Katherine Hepburn plays Sebastian's mother, Violet Venable, who attempts to bribe a young psychosurgeon (Montgomery Clift) to lobotomize Catherine to stop her from talking.
The movie is risible; its few pleasures come from Hepburn's regal (but very nasty) mother who will do anything to protect her son's memory, even if that takes turning her niece into a vegetable and for Oliver Messel's tropical production design complete with venus flytraps. The sore point for Violet is that, when her beauty faded, she was replaced by Catherine – Sebastian used both to attract the boys. Clift, post-accident, looks ill while Taylor does her worst screen work in that awful monologue where she must recall the events of that terrible summer's day.
NOW STREAMING ON AMAZON PRIME VIDEO AND ON APPLE TV+
34. Some Like It Hot (1959)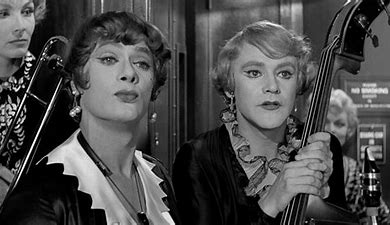 Billy Wilder
(Not Submitted)
GAY CHARACTER
*Daphne (Jack Lemmon)
Arguably the greatest comedy of all time, Wilder's (with I.A.L. Diamond) classic screenplay has a gag every other minute, and the movie blesses us with one of the great comedic performances, Jack Lemon's Jerry/Daphne. Lemon took his character to a place nobody had dared take one before. Jerry believes that he is a woman. Even better, he has you feeling it. Stupendous work from Curtis and Monroe as well. And Joe E. Brown, who delivers the film's classic closing line.
"Some Like It Hot" was only the second (following Otto Preminger's "The Moon is Blue" in 1953) major Hollywood production to be released without first getting the imprimatur of the Hays code. Wilder thought it didn't stand a chance of getting approved without cuts. It was released unrated and became an instant smash hit. This marked the beginning of the end for the Hays code.
NOW STREAMING ON AMAZON PRIME VIDEO AND ON APPLE TV+
35. Pillow Talk (1959)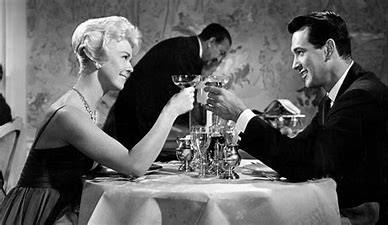 Michael Gordon
(APPROVED)
GAY CHARACTERS
*"Rex," the gay Texan, Brad Allen's alter ego (Rock Hudson)
*Tony Walters (Nick Adams)
*Jonathan Forbes (Tony Randall)
GAY ACTORS/WRITERS/DIRECTOR
ACTOR: Rock Hudson
ACTOR: Nick Adams
This was the first of three romantic comedies in which Doris Day, Rock Hudson, and Tony Randall starred together, the other two being "Lover Come Back" (1961) and "Send Me No Flowers" (1964). An enormous success, it was the biggest BO hit of 1959. Hudson plays Brad Allen, a (straight) Broadway composer and playboy who shares a party line with Miss Day's Jan Morrow, a successful interior decorator (and a virgin) in late1950s New York City. He's always on the phone, talking to his latest conquests, while she cannot make a single call. Of course, it's love when they meet, although not strictly at first sight.
To seduce Miss Day's Jan, Hudson's Brad invents a gay alter ego, a Texan named "Rex." "Rex" then mercilessly teases Jan by showing an interest in effeminate things, thereby implying "Rex's" homosexuality. So, we have a gay actor playing a straight man pretending to be gay.
Gay actor Nick Adams, who died at 36 in 1968, is the butt of most homophobic humor in the movie's Oscar-winning screenplay.
As Rock Hudson's buddy/rival in all three Day/Hudson pairings, Tony Randall always brushed up against same-sex innuendo.
NOW STREAMING ON AMAZON PRIME VIDEO AND ON APPLE TV+
36. Ben Hur (1959)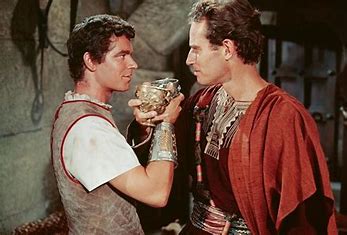 William Wyler
(APPROVED)
GAY CHARACTERS
*Judah Ben-Hur (Charlton Heston)
*Stephen Boyd (Messala)
GAY ACTORS/WRITERS/DIRECTOR
SCREENPLAY (UNCREDITED): Christopher Fry
SCREENPLAY (UNCREDITED): Gore Vidal
I persuaded the producer, Sam Zimbalist (this was an MGM film and the writer worked not with the director but the producer; later the director, in this case William Wyler, weighed in) that the only way one could justify several hours of hatred between two lads–and all those horses–was to establish, without saying so in words, an affair between them as boys; then, when reunited at picture's start, the Roman, played by Stephen Boyd, wants to pick up where they left off and the Jew, Heston, spurns him.

Counterpunch: Gore Vidal responds to Charlton Heston. Los Angeles Times, June 17. 1996.
It's the big one! William Wyler's religious epic "Ben Hur" starring Charlton Heston and Stephen Boyd as best friends who have a falling out and then must battle it out in a spectacular fashion – although some would argue that the chariot race in the 1925 Fred Niblo/Ramon Navarro silent version is superior – to Miklos Rozsa's pounding score. If you believe Gore Vidal, it was all because of a lover's spat. Wyler and Boyd were in on the ruse, and Boyd played his scenes that way, but Heston was not.
The fact that two gay writers, Vidal and Christopher Fry, gave Karl Tunberg's script its final polish (both went uncredited, with Tunberg getting sole authorship) and that Fry was at Wyler's side through most of the filming process at Cinecitta Studios in Rome lends some credence to Vidal's quote. But, more importantly, you feel that there is more than just a bromance. If Wyler hadn't yelled CUT, Heston and Boyd would have become very intimate!
The final irony: of its 12 Oscar nominations, only Tunberg came away emptyhanded. The Best Adapted Screenplay Award 1959 went to Neil Paterson for adapting John Braine's "Room at the Top."
NOW STREAMING ON AMAZON PRIME VIDEO AND ON APPLE TV+
37. The Dark at the Top of the Stairs (1960)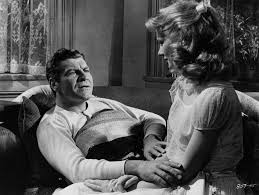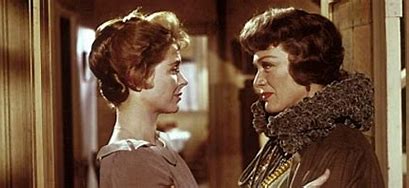 Delbert Mann
(APPROVED)
GAY CHARACTER
*Sonny Flood (Robert Eyer)
GAY ACTORS/WRITERS/DIRECTOR
SOURCE MATERIAL: PLAY: William Inge
Robert Eyer has a few lovely moments as Sonny Flood, the little gay boy who can't wait to show his uncle Morris (Frank Overton) his picture book of silent movie stars in gay playwright William Inge's play "The Dark at the Top of the Stairs." This beautiful adaptation, directed by Delbert Mann in his interim period between Paddy Chayefsky's slice-of-life realism and Doris Day's comedy-romance, from a great script by Harriet Frank Jr. and Irving Ravetch, boasts superb performances by Robert Preston as his dad Rubin, Dorothy McGuire as his mom Cora, Shirley Knight as his sister Reenie, Eve Arden as s aunt Lotte and above all, Angela Lansbury as Mavis Pruitt, the owner of the local beauty salon who has always loved Rubin.
"The Dark at the Top of the Stairs" is unavailable for streaming. However, the DVD can be purchased at Amazon.
38. Spartacus (1960)**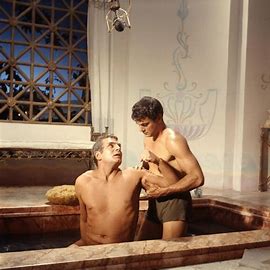 Stanley Kubrick
(APPROVED)
The scene between General Marcus Licinius Crassus (Laurence Olivier) and his slave Antoninus (Tony Curtis) was initially cut from the 1960 version but saved from the cutting from the floor when the slave revolt epic was restored in 1991.
GAY CHARACTER
*Marcus Licinius Crassus (Laurence Olivier)
GAY ACTORS/WRITERS/DIRECTOR
ACTOR: Laurence Olivier
** With special mention to Amy Heckerling's "Clueless"
Christian had a thing for Tony Curtis, so he brought over "Some Like it Hot" and "Spartacus"

Cher (Alicia Silverstone) in "Clueless"
I don't get it. did my hair get flat? Did I stumble into some bad lighting? What's wrong with me?

Cher (Alicia Silverstone) in "Clueless"
Poor Cher. She finds out that her dreamboat Christian is gay through his excellent taste in film. He is particularly taken with the justly famous "Oysters and Snails" from "Spartacus" where General Crassus gently informs his boyish new slave Antoninus (played by Curtis), a singer of songs, that he likes both and will, therefore, will be vigorously fucking him for the duration of his "employment." As Crassus exits his bath, this news is enough to make Antoninus disappear and join the growing ranks of Spartacus' army. At this very moment, Cher also decides to strike a sexy pose. However, she miscalculates and falls off the bed. Christian, the cinema aesthete that he is, barely notices.!
And taste is not the same as appetite and, therefore, not a question of morals

Crassus to his boy slave Antoninus, a singer of songs, in "Spartacus"
NOW STREAMING ON AMAZON PRIME VIDEO AND ON APPLE TV+
39. Victim (1961)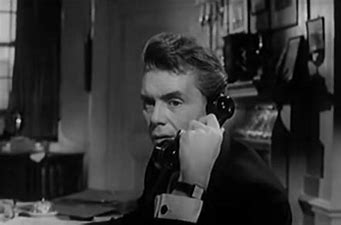 (Denied due to its frank treatment of homosexuality. Released without a seal of approval. Years later, it received a PG/12 rating from the MPAA)
GAY CHARACTERS
*Melville Farr (Dirk Bogarde)
*Boy Barrett (Peter McEnery)
*P.H. (Hilton Edwards)
GAY ACTORS/WRITERS/DIRECTOR
ACTOR: Dirk Bogarde

ACTOR: Hilton Edwards
Dirk Bogarde plays a successful, happily married (to a woman) lawyer who is being blackmailed because of a gay affair in his past.
This film did more to sway public and political opinion on homosexuality in England than any parliamentary discussion. Six years later, in 1967, homosexuality was decriminalized in Great Britain.

I first saw this film in my early teens. It was on Irish television, and I remember my mom saying how brave Dirk Bogarde was to play a gay character since he was a known gay actor (you cannot tell an OUT gay actor since this was not possible in 1961). She was right.
Openly gay Irish actor Hilton Edwards (born in London but immigrated to Ireland in his early twenties) has a small but very memorable scene as a blind patron of a gay bar whom his younger-sighted friend feeds all the gossip. He could be the blackmailer! Edwards and his life partner Micheál Mac Liammóire (né Alfred Wilmore, also in London) founded Dublin's Gate Theatre, which nurtured such talents as Orson Welles, Geraldine Fitzgerald, and James Mason. When I was growing up, they were Ireland's "only" homosexual couple. Although fêted by all, their union was always illegal – both actors being long dead before homosexuality was finally decriminalized in Ireland in 1993.
NOW STREAMING ON AMAZON PRIME VIDEO
40. A Taste of Honey (1961)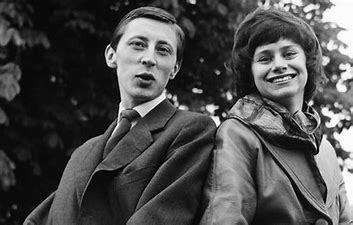 Tony Richardson
(Not Submitted)
GAY CHARACTER
*Geoffrey Ingham (Murray Melvin)
GAY ACTORS/WRITERS/DIRECTOR
DIRECTOR: Tony Richardson
ACTOR: Murray Melvin

Although he was playing a teenager, gay actor Murray Melvin was almost thirty when he made "A Taste of Honey" with Rita Tushingham. One of the first openly gay actors, he often worked with Tony Richardson, particularly Ken Russell. His most memorable movie scene is the card game in Stanley Kubrick's "Barry Lyndon" with its natural candlelight and Schubert's Piano Trio in E Flat.
Dora Bryan is particularly memorable as Tushingham's self-centered and alcoholic mother.
NOW STREAMING ON AMAZON PRIME VIDEO AND ON APPLE TV+
41. The Children's Hour (1961)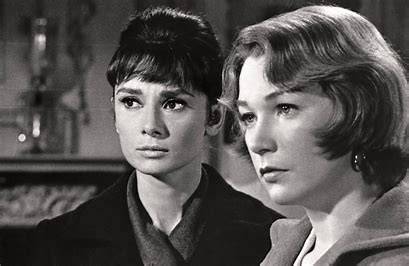 William Wyler
(APPROVED)
GAY CHARACTER
*Martha Dobie (Shirley MacLaine)
When William Wyler and Sam Goldwyn adapted Lillian Hellman's play "The Children's Hour" back in 1936, they changed the lesbian story to a straight triangle with Merle Oberon, Miriam Hopkins, and Joel McCrea and a wonderfully nasty Bonita Granville as the little brat who spreads the false rumor. It worked. It was released as "These Three" and was a considerable success.
Cut to 1961, fresh from his triumph with "Ben Hur," Wyler decides to remake it, keeping Hellman's original same-sex theme. He casts two of the greatest actresses in Hollywood, Audrey Hepburn and Shirley MacLaine, as the school mistresses whose lives and careers are destroyed by a rumor spread by one of their vindictive students. This time, MacLaine plays the gay character Martha, who secretly loves her friend and colleague Karen (Hepburn) but can never reveal her true feelings. Meanwhile, Karen is in a stable heterosexual relationship with Joe (James Garner).
Unfortunately, Wyler was stuck between two periods. 1961 was unprepared for an all-out gay film, so he had to be furtive. Not having the courage of his convictions, what started as bravery ended as cowardice and shame. If he had waited until 1970, he could have had a triumph. There are moments, from MacLaine in particular, but they are not enough.
For die-hard Wyler fans only.
Playing the grandmother, whose reaction to her granddaughter's lie sets the plot in motion, Fay Bainter was nominated for an Oscar for Best Supporting Actress. It was her final screen role.
NOW STREAMING ON AMAZON PRIME VIDEO AND ON APPLE TV+
42. Advice and Consent (1962)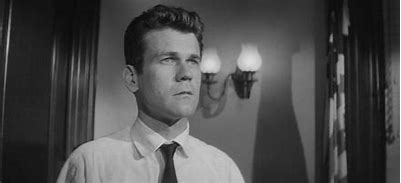 Otto Preminger
(APPROVED)
GAY CHARACTER
*Senator Brig Anderson (Don Murray)
GAY ACTORS/WRITERS/DIRECTOR
ACTOR: Charles Laughton
THE FIRST LOOK INSIDE AN AMERICAN GAY BAR
Preminger always liked to be innovative, and he was with "Advice and Consent," a beautifully written, acted, and directed movie. It also treats its gay subplot with great tenderness and respect, with the consistently superb (and underrated) Don Murray playing a gay senator who is being blackmailed as a new Secretary of State is going through the Senate Approval process. Preminger also likes to play tricks, and Anderson's arch nemesis, a reactionary Southern senator, is played by gay actor Charles Laughton in his final film role.
Only those scenes with the lousy George Gizzard prevent "Advise and Consent" from becoming a classic. He gives a master class in lousy acting while such luminaries as Henry Fonda, Peter Lawford, Burgess Meredith, Walter Pidgeon, Lew Ayers, and Franchot Tone, in addition to Murray and Laughton, do some of the best work of their illustrious careers.
A minor deduction, too, for having to endure a sadly faded Gene Tierney as a Washington socialite whose sole purpose seems to be the thankless and needless task of explaining, to the ladies-who-lunch (and the viewer), the difference between the House of Representatives and the Senate.
NOW STREAMING ON AMAZON PRIME VIDEO AND ON APPLE TV+
43. Whatever Happened Baby Jane? (1962)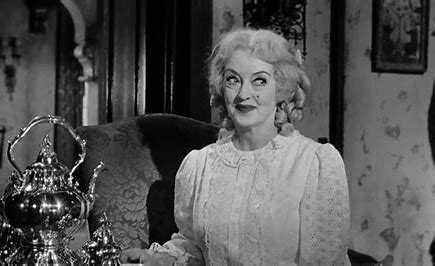 Robert Aldrich
(APPROVED)
GAY CHARACTER
*Edwin Flagg (Victor Buono)
GAY ACTORS/WRITERS/DIRECTOR
ACTOR: Victor Buono
Thanks to Lukas Heller's superb adaptation of the Henry Farrell novel, Robert Aldrich's masterpiece works as both drama and camp. Both of Hollywood's grande dames, Bette Davis and Joan Crawford, are in top form, with Davis getting the showier role as faded child star Baby Jane Hudson. However, Miss Crawford also performs superbly as Jane's sister, Blanche. This former movie queen uses a wheelchair, her career ending abruptly following an automobile accident in the early thirties. She is the eye at the center of Bette's hurricane. Gay actor Victor Buono is perfection as Bette's date Edwin Flagg, who sees something he shouldn't, leading to Davis's famous pronouncement "He Hate's Me." Cheers to Australian actress Marjorie Bennett, who plays his mother, Dehlia Flagg – she is straight out of a John Waters movie. "Baby Jane" is gay sensibility incarnate. Every Davis line is immortal, but some of my favorites are "You mean all this time we could have been friends," "Because you didn't eat your din-din," and "But Y'are Blanche, you are in that chair!"
The great movie score is by Frank De Vol.
NOW STREAMING ON AMAZON PRIME VIDEO AND ON APPLE TV+
44. That Touch of Mink (1962)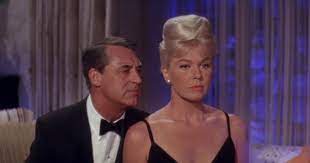 Delbert Mann
(APPROVED)
GAY CHARACTER
*Roger (Gig Young)
In between the Rock Hudson movies "Pillow Talk" (1959), "Lover Come Back" (1961), and "Send Me No Flowers" (1964), Doris Day paired up with Cary Grant in another movie co-written by Stanley Shapiro. The director is Delbert Mann, a graduate of television and the Paddy Chayefsky school of slice-of-life naturalism ("Marty," "The Catered Affair," The Bachelor Party") who, the previous year with "Lover," showed a surprising flair for comedy.
When Philip Shayne's (Grant) Rolls Royce splashes Cathy Timberlake (Miss Day) while she is going to a job interview, we know this love-hate relationship can only end with a wedding ring. And, although the chemistry is not precisely scorching, it's a pleasant journey with gorgeous cinematography by Russell Metty and a bonus trip to Bermuda.
The funniest part of "That Touch of Mink" is the gay subplot, which involves Gig Young, playing Grant's financial adviser, Roger, and his psychiatrist Dr. Gruber (Alan Hewitt). Because he leaves the room as Roger relays some essential information about Cathy, Dr. Gruber thinks Roger is about to embark on an affair with Philip. This leads to the film's famous final scene involving Roger, a baby carriage, and an astonished Gruber!
NOW STREAMING ON AMAZON PRIME VIDEO AND ON APPLE TV+
45. Billy Budd (1962)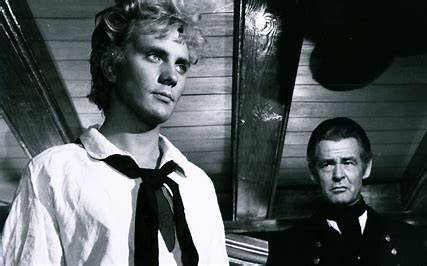 Peter Ustinov
(APPROVED)
GAY CHARACTER
*Billy Budd (Terence Stamp)
*John Claggart (Robert Ryan)
*Peter Ustinov (Edward Vere)
GAY ACTORS/WRITERS/DIRECTOR
Herman Melville (author)
This historical drama-adventure film was produced, directed, and co-written (with Robert Rossen and DeWitt Bodeen) by Peter Ustinov. from Coxe and Chapman's stage play of Herman Melville's short novel and what many consider his second masterpiece after "Moby Dick, ""Billy Budd."
Billy Budd is a "handsome sailor" who strikes and inadvertently kills his false accuser, Master-at-arms John Claggart (Robert Ryan). The ship's Captain, Edward Vere (Ustinov), recognizes Billy's lack of intent but claims that the law of mutiny requires him to sentence Billy to be hanged.
Ustinov cast a then-unknown Terence Stamp as beautiful Billy. He became an overnight sensation, causing the otherwise unremarkable film to become hugely profitable, and he was nominated for Best Supporting Actor of 1962, losing out to Ed Begley in "Sweet Bird of Youth." Of course, many, including myself, would argue that Billy is the picture and that the rest of the cast supports him!
Claggart's jealousy of Billy is never explained, but we presume it is due to his stunning good looks and unbounded optimism. However, many, including gay composer Benjamin Britton, who wrote his famous opera based on the Melville novel, maintain that there is an undercurrent of homoeroticism between Billy, Claggart, and Vere and that this is a Queer novel and a Queer film. Sometimes I feel this; sometimes I don't. I have not seen the opera.
Melville's homosexuality is now well known, as are his love letters to Nathaniel Hawthorne.
NOW STREAMING ON APPLE TV+
46. The L-Shaped Room (1963)
Bryan Forbes
(APPROVED)
GAY CHARACTERS
*Mavis (Cicely Courtneidge)
*Johnny (Brock Peters)
A recording of the song "Take Me Back to Dear Old Blighty, "sung in the film by Mavis, is sampled at the beginning of the title track of the album "The Queen is Dead" by the Smiths.
Writer/director Bryan Forbes's lovely and faithful adaptation of the Lynne Reid Banks novel boasts Leslie Caron's most outstanding performance. She is a young woman who is unmarried and waits out her pregnancy in a strange city where she rents the L-shaped bedroom of the title. Having just appeared in "To Kill a Mockingbird," Brock Peters plays Johnny, a shy, gay musician. At the same time, Cicely Courtneidge is perfect as her understanding landlady, Mavis, who we gradually realize is not only gay but is in mourning for a lost love.
NOW STREAMING ON YOUTUBE
47. The Haunting (1963)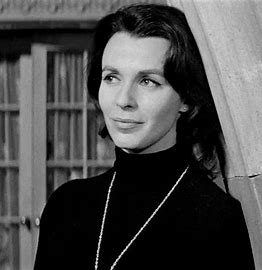 Robert Wise
(APPROVED)
GAY CHARACTER
*Theo (Theodora) (Claire Bloom)
As a chic Greenwich Village lesbian named Theo, whose couture is designed by Mary Quant, Claire Bloom is a knockout in Robert Wise's 1963 movie "The Haunting." A clever adaptation of the Shirley Jackson novel, it is one of the best haunted-house movies. Theo is one of a panel of experts in the paranormal who are invited to spend a weekend at the notorious Hill House. The house has a long history of strange and tragic happenings. The locals think that it is haunted. Theo puts the moves on the film's doomed heroine, Eleanor ("Nell"), played by Julie Harris in her most emblematic screen performance. However, the moves are always subtle and done with great care and concern by Theo, making her one of the cinema's most enlightened gay characters up to that point in time. Cheers Claire! You always were a class act!
As the caretaker's wife, Rosalie Crutchley has a great departure scene when bidding Theo and Nell goodbye on their first night in the house; she exits with: "I don't stay after six. Not after it begins to get dark. I leave before the dark comes, so there won't be anyone around if you need help. No one lives any nearer than town. No one will come any nearer than that. In the night! In the dark"!
NOW STREAMING ON AMAZON PRIME VIDEO AND ON APPLE TV+
48. The Servant (1963)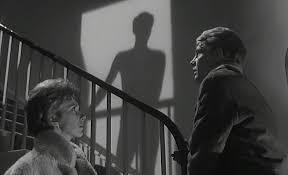 Joseph Losey
(APPROVED)
GAY CHARACTERS
*Hugo (Dirk Bogarde)
*Tony (James Fox)
GAY ACTORS/WRITERS/DIRECTOR
ACTOR: Dirk Bogarde
Adapted by Harold Pinter from Robin Maugham's novella and directed by Joseph Losey, "The Servant" has a definite current of homoeroticism lurking beneath its master (James Fox) and servant (Dirk Bogarde) power play. A savage indictment of the waning British class system, it's one of the most chilling films ever made. It was remade by Donald Cammell and Nicolas Roeg as "Performance" in 1970, with Fox in a similar role and Mick Jagger stepping into Bogarde's shoes—winner of Best Screenplay of 1964 from the NYFCC. The stunning black and white cinematography is by Douglas Slocombe.
NOW STREAMING ON AMAZON PRIME VIDEO, APPLE TV+, AND BFI CLASSICS.
49. The Leather Boys (1964)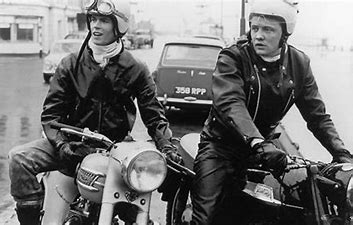 Sidney J. Furie
(Not Submitted)
GAY CHARACTERS
*Pete (Dudley Sutton)
*Reggie (Colin Campbell) – until the copout ending.
Canadian journeyman Sidney J. Furie, who would come into his own the following year with "The Ipcress File," does a striking job with this "gay" love story set within the milieu of London's biker subculture. Working-class teenagers Dot (Rita Tushingham) and biker Reggie (Colin Campbell) get married. Their marriage soon turns sour, and they live increasingly separate lives. Meanwhile, Reggie becomes more involved with his biker friends, especially the, shall we say, somewhat "eccentric" Pete (Dudley Sutton). There is an unfortunate scene in a gay bar towards the end, which leads to an abrupt copout ending. However, the movie's long closing tracking shot is classic filmmaking.
The Ace Cafe on London's North Circular Road, the diner/meeting point in the film, was restored and reopened in 2001 after many years of being used as a tire depot.
The Smiths' "Girlfriend in a Coma" features Tushingham and Campbell on the cover.
Influenced Katherine Bigelow's movie debut "The Loveless" (1981).
NOW STREAMING ON CLASSIX
50. The Loved One (1965)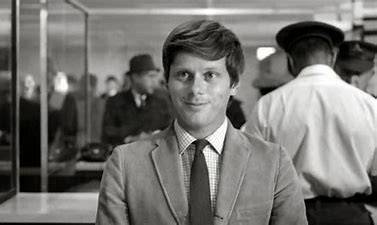 Tony Richardson
(APPROVED)
GAY CHARACTER
*Mr. Joyboy (Rod Steiger)
GAY ACTORS/WRITERS/DIRECTOR
DIRECTOR: Tony Richardson
WRITER: Christopher Isherwood
ACTOR: John Gielgud
ACTOR: Roddy McDowell
ACTOR: Liberace
Great fun was had by all adapting Evelyn Waugh's 1948 short satirical novel about the funeral business in Los Angeles. However, understandably, it was not a hit at the box office and ruined any chance of a Hollywood career for Richardson. It now has a cult following and is highly regarded in some quarters, including TheBrownees Haskell Wexler's black and white photography is quite stunning. Christopher Isherwood wrote a very witty screenplay. The fantastic cast includes:
Robert Morse as Dennis Barlow
Anjanette Comer as Aimée Thanatogenos
Rod Steiger as Mr. Joyboy
Dana Andrews as Gen. Buck Brinkman
Milton Berle as Mr. Kenton
James Coburn as Immigration Officer
John Gielgud as Sir Francis Hinsley
Tab Hunter as Whispering Glades tour guide
Margaret Leighton as Mrs. Helen Kenton
Liberace as Mr. Starker
Roddy McDowall as D.J., Jr.
Robert Morley as Sir Ambrose Abercrombie
Barbara Nichols as Sadie Blodgett
Lionel Stander as the Guru Brahmin
NOW STREAMING ON AMAZON PRIME VIDEO AND ON APPLE TV+
51. Darling (1965)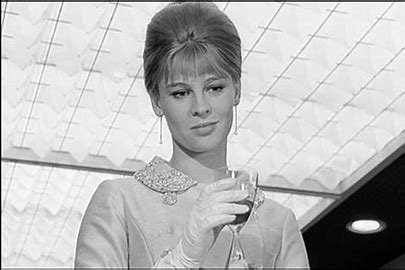 John Schlesinger
(APPROVED)
GAY CHARACTER
*Miles Brand (Dirk Bogarde)
GAY ACTORS/WRITERS/DIRECTOR
DIRECTOR: John Schlesinger
ACTOR: Dirk Bogarde
ACTOR: Laurence Harvey
It was so fashionable in 1965, so dated today. Never has a film demonstrated how rapidly modishness withers. Still, it features a star-making and Academy Award-winning turn by the impossibly beautiful Julie Christie, even if far more people saw her as Laura in David Lean's equally lackluster "Doctor Zhivago," released the same year. Christie is Diana Scott, a young, successful model in swinging sixties London who plays with the affections of two older men (Dirk Bogarde and Laurence Harvey), one of whom is married and bisexual (Bogarde).
Bogarde and Harvey were both gay in real life, the latter gaining massive advances in his career because of his decade-long relationship with producer James Woolf, who, with his brother John, had founded Romulus/Remus Films in the early 50s and produced Harvey's star-making performance in "Room at the Top."
Director John Schlesinger would go on to direct far better Queer Films such as "Midnight Cowboy" and "Sunday Bloody Sunday," which will be covered in my next post on Queer Cinema: "Queer Cinema Comes Out (1967 – 1976)."
NOW STREAMING ON AMAZON PRIME VIDEO
52. My Hustler (1965)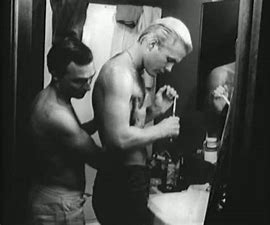 Andy Warhol and Chuck Wein
(Not Submitted)
GAY CHARACTERS
*Ed – the client (Ed Hood)
*Joe – the older hustler (Joe Campbell)
*Paul – the younger hustler (Paul America)
GAY ACTORS/WRITERS/DIRECTOR
DIRECTOR: Andy Warhol
CO-DIRECTOR: Chuck Wein
ACTOR: Ed Hood
ACTOR: Paul America
ACTOR: Joe Campbell
Prepare to be surprised. If all you have seen of Warhol is "Chelsea Girls" and "Empire State," don't give up. "My Hustler" is a hugely different film with a solid narrative and surprisingly good performances. Warhol codirects with Chuck Wein, who is always an enormous influence, and at around 70 minutes, it's quite a joy to sit through. I have lots of STRAIGHT friends who like this movie.

"My Hustler" is the only extant Factory Film that 1) has been transferred to digital media and 2) has turned a profit.
NOW STREAMING ON INTERNET ARCHIVE
53. Persona (1966)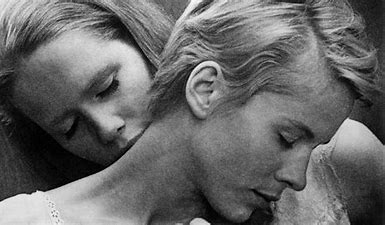 Ingmar Bergman
(Approved with two scenes edited out. These have since been restored.)
My all-time favorite film not in the English language.
GAY CHARACTERS
*Alma (Bibi Andersson)

*Elisabet (Liv Ullmann)
Ingmar Bergman's masterpiece or, to put it another way, one of the ten greatest films ever made. What is it all about? Each of us brings our baggage to this one and is then transported with our epiphanies. I know it has a beautiful scene in which the leading ladies, Liv Ullmann and Bibi Andersson, caress as their personalities merge and then diverge. Two of the world's greatest actresses under the gaze of one of the greatest movie directors ever known.
NOW STREAMING ON AMAZON PRIME VIDEO AND ON APPLE TV+
54. Valley of the Dolls (1967).
Mark Robson
(APPROVED)
GAY CHARACTERS
*Ted Casablanca (Alexander Davion) is a hairdresser who is often assumed to be gay by others, but his actual sexual orientation is unknown.
Based on Jacqueline Susann's trashy but compulsively readable novel about three women (Patty Duke, Barbara Parkins, and Sharon Tate) trying to forge careers in the entertainment industry, each descending into barbiturate addiction – the valley of the "dolls." TCF quickly realized that they had a real turkey on their hands, but the film, coasting on the book's popularity, was a huge hit. Over time, they also realized that thanks to Miss Patty Duke's Neely O'Hara and, to a lesser degree, the insanely bad Susan Hayward as fading star Helen Lawson, they had a gay kitsch cult classic, as well. A movie to be seen AT A MIDNIGHT SCREENING WITH A GAY CROWD, PREFERABLY AT THE CASTRO THEATRE IN SAN FRANCISCO – in other words, it's a Rocky Horror GROUP experience. It should never be seen alone, or you will be feasting on "dolls" yourself. Duke is so bad in this movie because she thinks she is giving a shoo-in Oscar-caliber performance. Amid all the campness, Parkins and a surprisingly moving Tate survive relatively unscathed.
The campy yet haunting theme from the film was written by Andre and Dory Previn and, as sung by Dionne Warwick, reached #2 on the Hot 100 but was NOT nominated for an Oscar in the Best Original Song category.
The two Best Quotes in the movie are, of course, courtesy of Neely:
I have to get up at five o'clock in the morning and SPARKLE, Neely, SPARKLE!

Neely O' Hara
Ted Casablanca is not a fag, and I'm the dame to prove it

Neely O' Hara
NOW STREAMING ON AMAZON PRIME VIDEO AND APPLE TV +
55. Reflections in a Golden Eye (1967).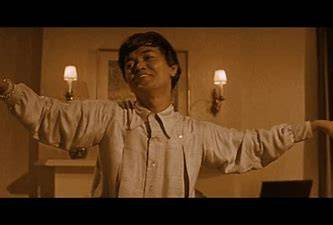 John Huston
(APPROVED)
GAY CHARACTERS
*Anacleto (Zorro David)
*Major Weldon Penderton (Marlon Brando)
GAY ACTORS/WRITERS/DIRECTOR
ACTOR: Marlon Brando
ACTOR: Zorro David
WRITER: Original novel: Carson Mccullers: Reflections in a Golden Eye.
Director John Huston's favorite of all his movies. Not for everyone, but if it's to your taste, spellbinding. Brando does something unique with his closeted gay character, who is married to Elizabeth Taylor. She is having an affair with their best friend, Brian Keith. Keith's wife, Julie Harris, has just chopped off her nipples with the garden sears in protest. Her only friend and confidant is her flamboyant Filipino houseboy, Anacleto, brilliantly played by gay actor Zorro David. You are correct if you think you have just entered Carson McCullers' country.

Additional goodies: Actor Robert Forster ("Jackie Brown"), making his film debut, spends almost the entire movie naked while riding Elizabeth Taylor's horse!

The haunting score is by Toshiro Mayuzumi.
NOW STREAMING ON AMAZON PRIME VIDEO AND ON APPLE TV+